I don't know about you, but this year for some reason every time I hear that holiday music playing in every Starbucks, clothing boutique or book store etc the first thought that comes to mind is…why are they playing this so early? Then it dawns on me (again) that we are actually and officially only (sixteen) days away from Christmas…. And yet somehow every morning it takes a Starbucks holiday drink to remind me of what time of year it really is. I wonder is anyone else feeling like Christmas isn't right around the corner? I mean I have presents wrapped and ready, I have ornaments waiting to be perched precariously on branches but something feels different.
Even those last two gifts aren't coming to me as easily as they usually do, so I've enlisted the help of the fab site Who What Wear to help spark a few inspired gift ideas. Today's post was just what I needed, ideas for the every-girl on my list. That special BFF or just FF that's cool and fashionable and loves to shop, so therefore she seems to A) have everything and B) loves everything! Here are my top picks straight from the girl fab duo Katherine and Hillary and their crack team of shopping experts.
Vogue Model by Robin Derrick and Robin Muir ($65)_Magazines are a constant source of sartorial insight for the Everygirl and her inspiration boards are always beautifully updated with editorial tears. Accordingly, we know she'd spend hours pouring over this decorative coffee table tome chronicling some of the most glorious Vogue covers to date! From Kate Moss to Claudia Schiffer to Giselle, this gorgeous collection will be a source of swooning for years to come.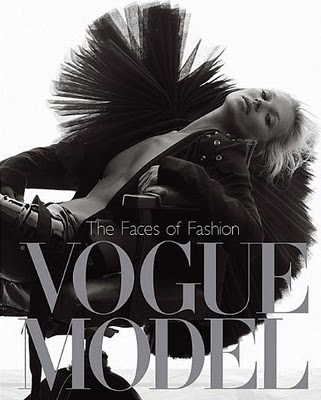 Haute Betts Gypsy Bracelets ($45 each) These embellished woven bracelets are a perfect way to honor your fashionable friendship. They will not only add a touch of gypset whimsy to every ensemble, but they'll also look absolutely adorable stacked up or mixed in with her existing bangles. Surely your giftee will be delighted by this darling find.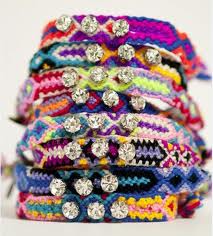 Topshop Leopard Print Laptop Case ($40)_Who isn't obsessed with a few leopard accents and probably has everything from Dries van Noten's furry scarf to Giuseppe Zanotti's cat-print platform booties on her wish list. While those designer pieces are decidedly pricey, you can fulfill her spotted craving without breaking the bank by picking up Topshop's Leopard Print Laptop Case. Much cuter than your typical plain black computer covers, this little case adds a bit of chic to those mornings when you are less than enthused about pounding the keyboards.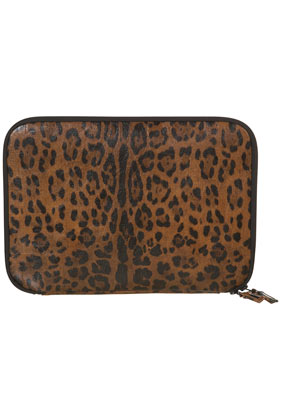 Chanel Le Vernis Nail Colour ($25) in Gold Lamé No respectable fashionista beauty look is never complete without an off the moment product and one can hardly go wrong with a bit of Chanel, hence this in-demand nail polish. While the most recent resort polish—the beautiful blue Riva—is getting buzz, we think you should go for something a little less expected, like a gorgeous Gold Lamé lacquer instead. It's a limited-edition shade that's perfect for the holidays and definitely a product that the Evergirl needs!