This season forget about chopping off your lovely locks (only to majorly regret it) and ditch that boring pony (though it has its place in the gym). Instead, opt for one of these majorly hot (but super cool) hairstyles for spring and summer.
Take a note from the Dolce & Gabanna runway and pair the classic French twist with a silk scarf.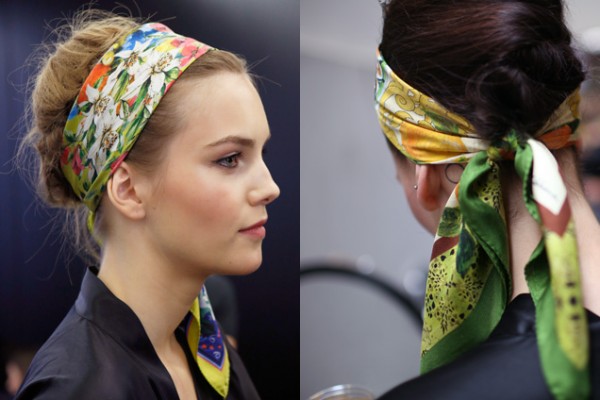 The ladies over at The Beauty Department have an easy 10 step tutorial for all you French Twist newbies (… we'll be practicing this week).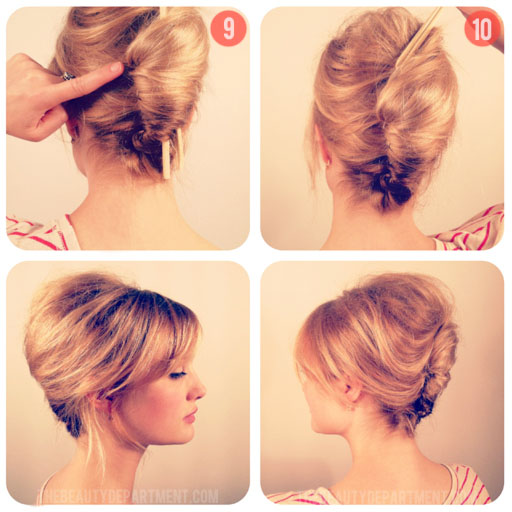 Okay, we may have lied about the ponytail, you can indeed wear it out and about as long as you add a little flair to it. One variation we've been sporting around at Style Files is the Pull-Through or Inverted Pony (or topsy turvy, or twisted…).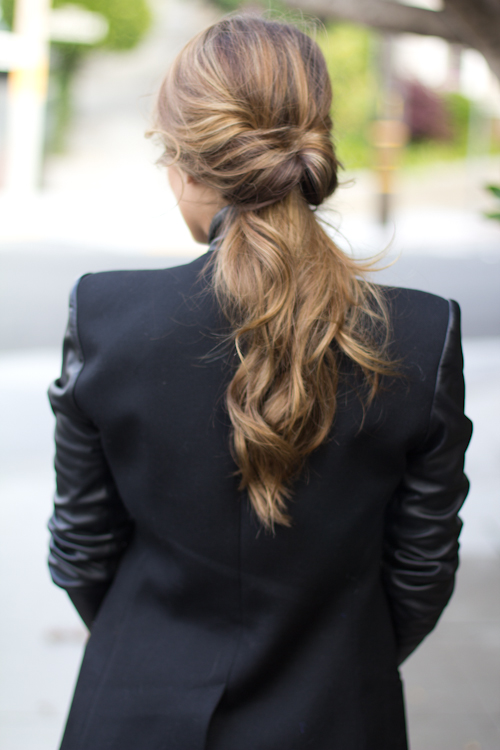 Photo: galmeetsglam.com
The process is simple: secure your hair into a low ponytail, create a small gap in the middle of your hair right above the hair tie, and then flip the ponytail in toward your head and pull through the gap. This look can be messy or sleek—both ways are très chic.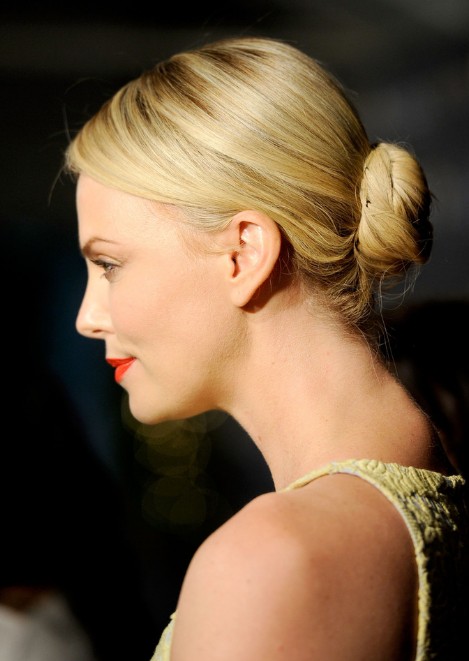 Though the topknot is forever a summer-weather staple, the low bun is stylish, easy, and less of a workout for those arms.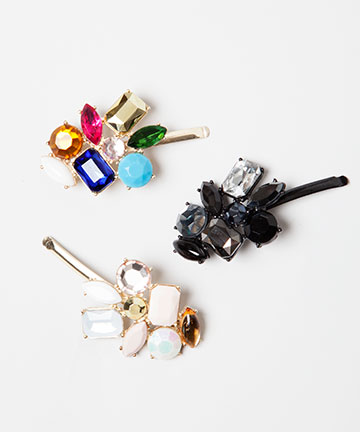 Add some sparkle to your bun with fun hair bobbies like these crystal crush bobbies from ban.do.
Braids, braids, braids. We can't get away from them, and we don't want to. Try this ethereal Looped Fishtail.

This woven style looks better as it falls out, so don't fuss about keeping it in place all day. Section off a three-inch-wide piece of hair above each ear and braid them in a French fishtail pattern from the crown down to the ends. Tuck the remaining hair up and under the braid and pin against the neck. Skip hair spray to keep things looking loose and ethereal. Via allure.com
By Kristianne Young