The official 2014 Face of Foothills, Teen Future Face of Foothills and Junior Face of Foothills winners were announced in front of a huge audience at the W Hotel Scottsdale on Nov. 21.
Laura Willert, 19, came out on top as the Face of Foothills winner, while 16-year-old Samantha Lewter snagged the Teen Future Face of Foothills title and Ellie York, 11, was crowned the Junior Future Face of Foothills. Both Willert and Lewter are represented by the Scottsdale-based FORD Robert Black Agency.
"We are thrilled to represent both winners of the Future Face of Foothills, Samantha Lewter and the Face of Foothills, Laura Willert!" said Sheree Hartwell, owner and director of FORD/RBA. Both are such lovely girls and they fully encompass what the FORD brand stands for. We know that they will do a wonderful job representing Arizona Foothills Magazine for 2014!"
Meet the winners below!
Face of Foothills winner: Laura Willert, 19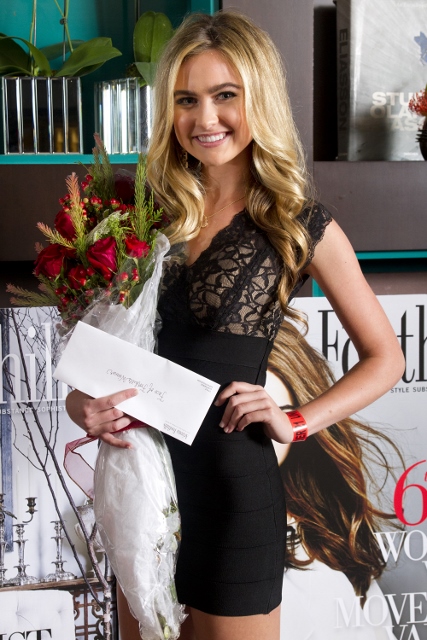 Photo by Danny Raustadt - BiggerPictureImages.com