For the lovers and the haters of Valentine's Day, comes an array of things to do to embrace this holiday (solo or not):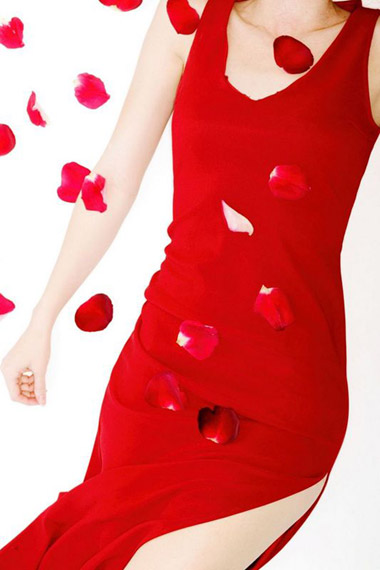 Feb. 14:
The Valentine's Day Haters Club:
7 p.m. Instead of sitting at home with your head under your pillow waiting for the day to end, head to Hurricane Bay and party with the V-Day Haters. All the haters will enjoy complimentary strawberries and Champagne, prize giveaways, a broken-heart piñata bust, a male auction, speed dating, themed drink specials and a VIP section for all the single gals. DJ Greggy D and Leon will spin the megamix. Table reservations are available. Please email rsvp@hurricanebaynightclub.com for reservations.
602.843.6100. hurricanebaynightclub.com.
Feb. 14
Skirt Chaser 5K and V-Day Block Party:
2-6 p.m. For those ladies who love to be chased by men, here is your chance! This Valentine's Day, throw away the candy and take part in a 5K run through Tempe Town Lake where women get a three-minute head start on the men. All women will receive and wear a SkirtSport skirt. That's not all; a block party event will follow the race including happy-hour style food and drinks, dating games and a fashion show.
480.350.8625. www.skirtchaser5k.com. www.solesports.com.
Friday through Sunday, Feb. 13-15.
'Language of Flowers' Exhibit and Chocolate Tasting:
8 a.m.-5 p.m. There is nothing more romantic then walking hand in hand through a garden filled with hundreds of floral arrangements. Couples can attend the Boyce Thompson Arboretum State Park this Valentine's Day and not only enjoy the visual beauty, but also learn the meanings of each flower. Lovers can also purchase a variety of chocolates throughout the trails from 10 a.m.-3 p.m.
520.689.2811. www.btarboretum.org.
Feb. 13.
Couples Cooking:
6:30-9:30 p.m. Cooking with your Valentine can be just as fun and educational as going to your favorite restaurant. So pick up your date and head to Simply Impressive Cooking School and create a delicious Valentine menu for your man. Menu includes heart-shaped strawberry napoleons. Registration required.
480.654.1981. www.simplyimpressive.com.
Feb. 13-14
A Special Valentine's Evening:
6:30 p.m. Choose Red Brick Pizza for your Valentine's dinner because you will be in for something special. Guests will indulge in mouth-watering pizza and Italian gelato while live entertainers perform romantic hits. Famous Dave's also offers a Saturday night dinner. Menu includes a St. Louis-style spareribs, grilled chicken and dessert. The evening includes a movie at the Cinemark for a discounted price (reservations required). For an extra 50 bucks, you can have a member of the choir deliver a dozen roses to your loved one.
Mesa Riverview
480.461.0050. www.mesariverview.com.
Feb. 14:
All-Star Valentine's Hair and Fashion Event:
8 p.m. Celebrate the NBA All-Stars and Valentine's Day and head to Whip Lounge where you can enjoy food, bottle service, live music and door prizes at this hair and fashion event to help support HIV/AIDS research and children in need.
www.energyconsultingonline.com