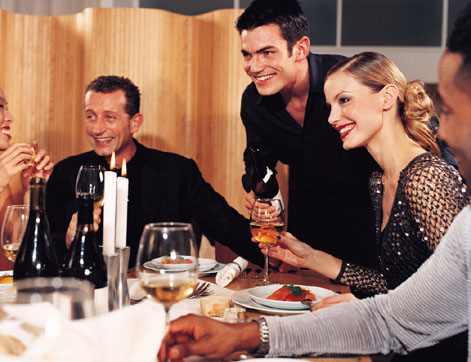 Hosting a party doesn't have to be stressful or expensive.  It only takes preparing a few appetizers to keep your guests full and happy, making you the ultimate party host!
Featured below are some recipes for appetizers.  These recipes are simple and tasty.  Not to mention, it looks like you put in a lot more effort than you will need to!
Kale and White Bean Crostini

Ingredients:
1 small baguette sliced
1 can cannellini beans, drained and rinsed
2 tablespoons olive oil
3-4 tablespoons fresh lemon juice (about 1 lemon)
about 1/2 teaspoon lemon zest
a few teaspoons fresh, chopped rosemary (reserve some for garnish)
a few pinches of red pepper flakes (plus extra for garnish)
1 shallot, chopped
2 garlic cloves (reserve 1/2 of one for rubbing on toasted bread)
1/2 bunch kale (approx. 3-4 leaves), stems removed
splash of white wine
salt & pepper
big shaving of fresh parmesan, for each toast
Find the full recipe and directions here.
Bacon Wrapped Dates with Goat Cheese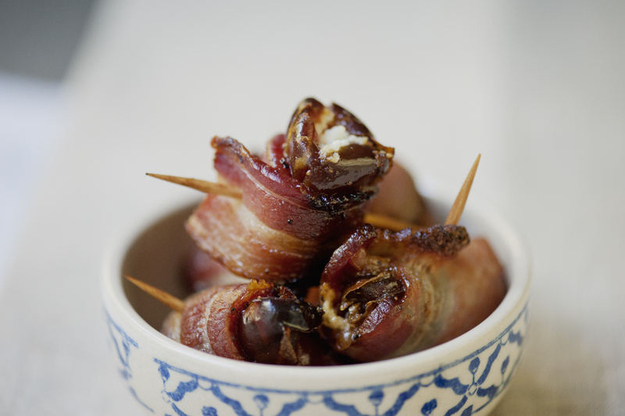 Ingredients:
20 medjool dates (or any large date), pitted
1 small log of fresh chevre
10 strips of bacon (cut in half crosswise)
Toothpicks
Find the full recipe and directions here.
Caramelized Onion and Shallot Dip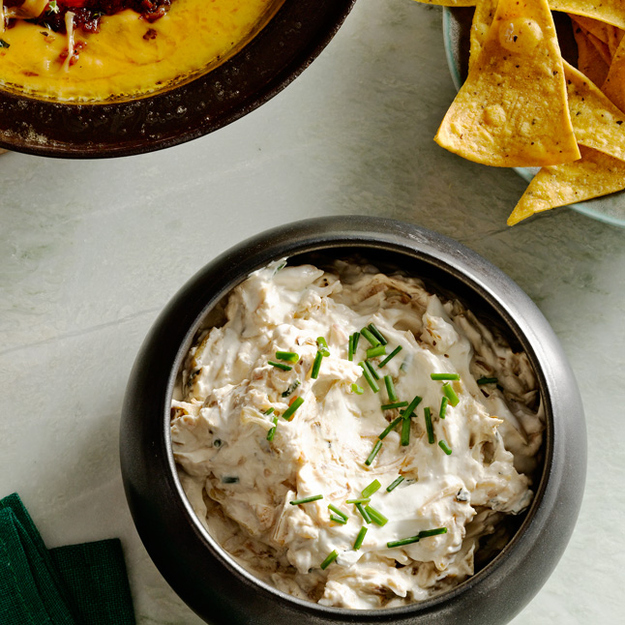 Ingredients: 
2

pounds

large yellow or white onions, thinly sliced

2

large shallots, thinly sliced (about 6 ounces total)

4

sprigs thyme

1/4

cup

olive oil

Kosher salt and freshly ground black pepper

1

cup

dry white wine

2

tablespoons

Sherry vinegar

2

cups

sour cream

1/4

cup

minced fresh chives

1/4

cup

plain whole-milk Greek yogurt

2

teaspoons

onion powder
Find the full recipe and directions here.
Roasted Brussel Sprouts with Pear and Gorgonzola
Ingredients: 
15 or so fresh Brussels sprouts, cut in half
2 red pears, skin-on sliced
Small chunk Gorgonzola cheese (about 2 oz or 60 grams), or other cheese of choice, sliced
30 or so dried cranberries
Olive oil
Sea salt & coarse black pepper
Find the full recipe and directions here.
Stuffed Portabello Mushrooms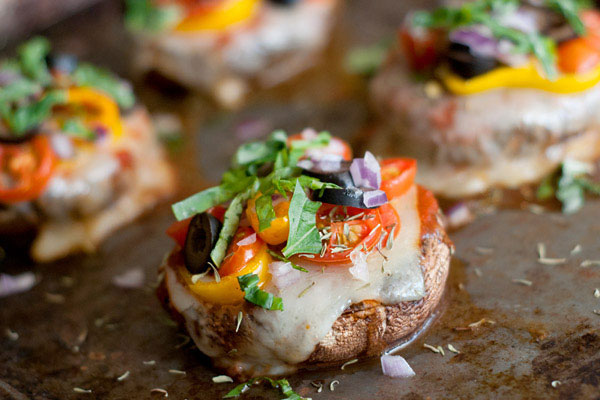 Ingredients:
6 portobello mushroom caps, washed and dried with stems removed
1/2 cup tomato sauce (you can use your favorite jarred pasta sauce)
1 tablespoon fresh garlic, minced
1/4 cup sliced black olives
1/4 cup sliced mini sweet peppers
1/4 cup minced red onion
Cherry tomatoes, sliced (use what you feel is a desirable amount for each pizza)
Fresh mozzarella cheese, sliced (package sizes vary from 5-8 ounces, just use what you feel is necessary for each pizza)
Fresh basil for garnish (optional)
1 tablespoon of Italian seasonings, divided
Find the full recipe and directions here.