The Valley's premier destination for world-class art, The Phoenix Art Museum, will be celebrating the tastiest and most delicious kind of art this month with its Devoured Culinary Classic. The festival, also hosted by Local First Arizona and R Entertainment Co., looks to promote Phoenix as an international dining destination by gathering more than four dozen of the Valley's top chefs who will host tasting booths alongside other wineries, breweries and spirit houses.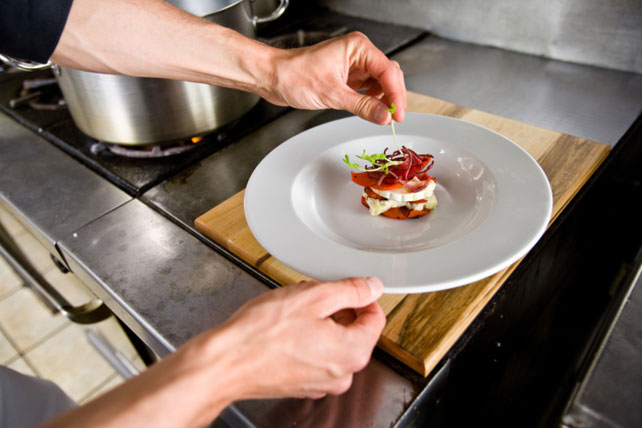 Devoured, taking place March 13 and 14 in the Phoenix Art Museum, will delight the palette and impress the eyes with informative cooking demonstrations and seminars. There are even rumors of "dinner crawls" for the ultimate food connoisseurs.
Plus, Devoured guests receive complimentary admission to the Phoenix Art Museum, which will showcase Photographer Ansel Adam's beloved works.
Learn their secrets and taste their cuisine! Top local participating chefs who will deliver cooking demos include:
James Porter (Petite Maison)
Aaron May (Mabel's on Main)
Christopher Gross (Christopher's)
Payton Curry (Caffe Boa)
Gio Osso (Estate House)
Matt Carter (Nine 05, Zinc Bistro, The Mission)
Gregory LaPrad (Quiessence)
Jacques Qualin (J&G Steakhouse at The Phoenician)
Roy Pell (executive pastry chef of the Phoenician)
Tasting dishes will also be handed out by local favorites, including:
Arcadia Farms
Barrio Café
Breadfruit
Chef Bernie Kantak
Caffe Boa
Chelsea's Kitchen
Cheuvront Wine & Cheese Café
Christopher's
Cibo
Coronado Café
Cowboy Ciao
Crudo
Different Pointe of View
District
Espressions Coffee
Estate House
Fez
FnB
Gallo Blanco
Green
Hana Sushi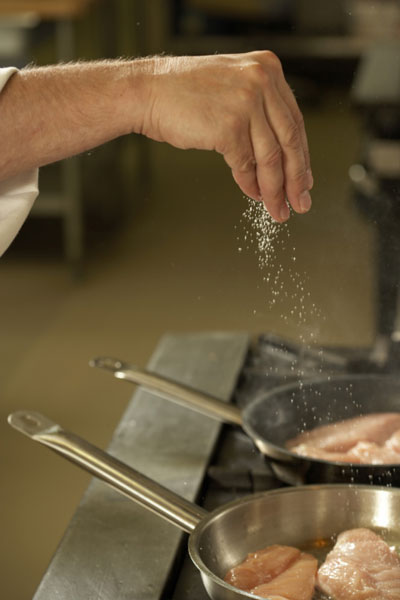 Critically acclaimed critic and food writer Raymond Sokolov, will lead a seminar on both festival days. Sokolov writes the Wall Street Journal's "Eating Out" column and is planning to speak on "The Splendors and Miseries of a Restaurant Critic's Life – Stories from the Corner Table – One Man's View of Today's Food Scene." Foodies will not want to miss this informative seminar as Sokolov has been in the culinary business since 1973 and, according to The Arizona Republic, he has "watched American-born chefs and American restaurants emerge as 'a marvel of the world.'"
General Info:
Event runs from 11 a.m.-5 p.m. March 13-14. Phoenix Art Museum is located at 1625 N. Central Ave., Phoenix. Tickets are $90 for both days, $75 at the door per day, or $65 in advance each day.
For more information please call 866.977.6849 or visit phxartmuseum.org/devoured.
Devour Phoenix is a city-wide, non-profit coalition of select, independent restaurants operating under the Local First Arizona umbrella. Local First Arizona seeks to promote, support, and celebrate a vibrant and sustainable Arizona economy by educating citizens about local business ownership, social equity, cultural diversity, environmental kinship, and collaboration.