There's nothing better than sitting poolside and sipping on a tasty and refreshing summertime cocktail.  Here are some palate-titilating cocktails to try this summer, along with their recipes.  Whether for a party or just for yourself, these recipes might come in handy during the hot summer days!
1. Watermelon-Tequila Cocktails
Watermelon and summertime goes hand in hand.  This summer, try this tasty cocktail, a mixture of watermelon, mint, blueberries, lime juice and tequila.
Ingredients:
1/4 cup water

1/4 cup granulated sugar

8 cups diced seedless watermelon (1 pound)

1/4 cup fresh lime juice

1 3/4 cups blueberries

3/4 cup lightly packed fresh mint leaves, plus 8 sprigs for garnish

1 1/4 cups silver tequila

Ice
For directions and preparation tips for this watermelon-tequila cocktail, click HERE.
2. Strawberry-Lemon Mohitos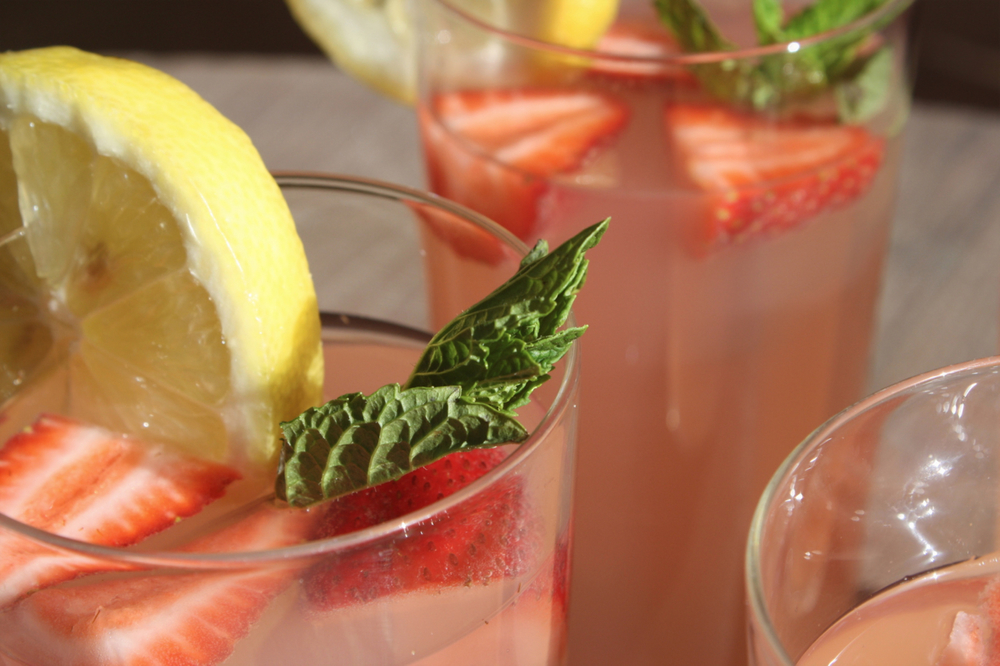 Sweeten your summertime with an extra touch of strawberries and lemons in your mohitos.
Ingredients:
1 Pouch of Crystal Light Lemonade

Half Can of Fresca

1 Cup White Rum

1 Cup Sliced Strawberries

2 Lemons, sliced

1/2 Bunch Mint Leaves

Ice
For directions and preparation tips for this cocktail, click HERE.
3. Sunset Punch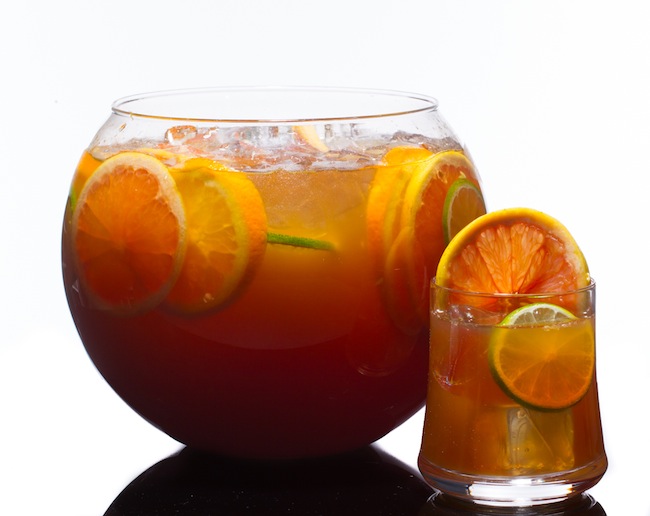 Share it with your friends in a fish bowl or pour it in a glass.  Either way, the Sunset Punch recipe does just the trick.
Ingredients:
1.5 oz Hennessy V.S
.25 oz Amaretto
1 oz Simple syrup
.75 oz fresh Lemon Juice
4 dashes Angostura Bitters
Garnish: Lemon Twist
Glass: Rocks
This tasty concoction's preparation and instruction tips can be found HERE.
4.  Cherry Sangria with Mangos and Peaches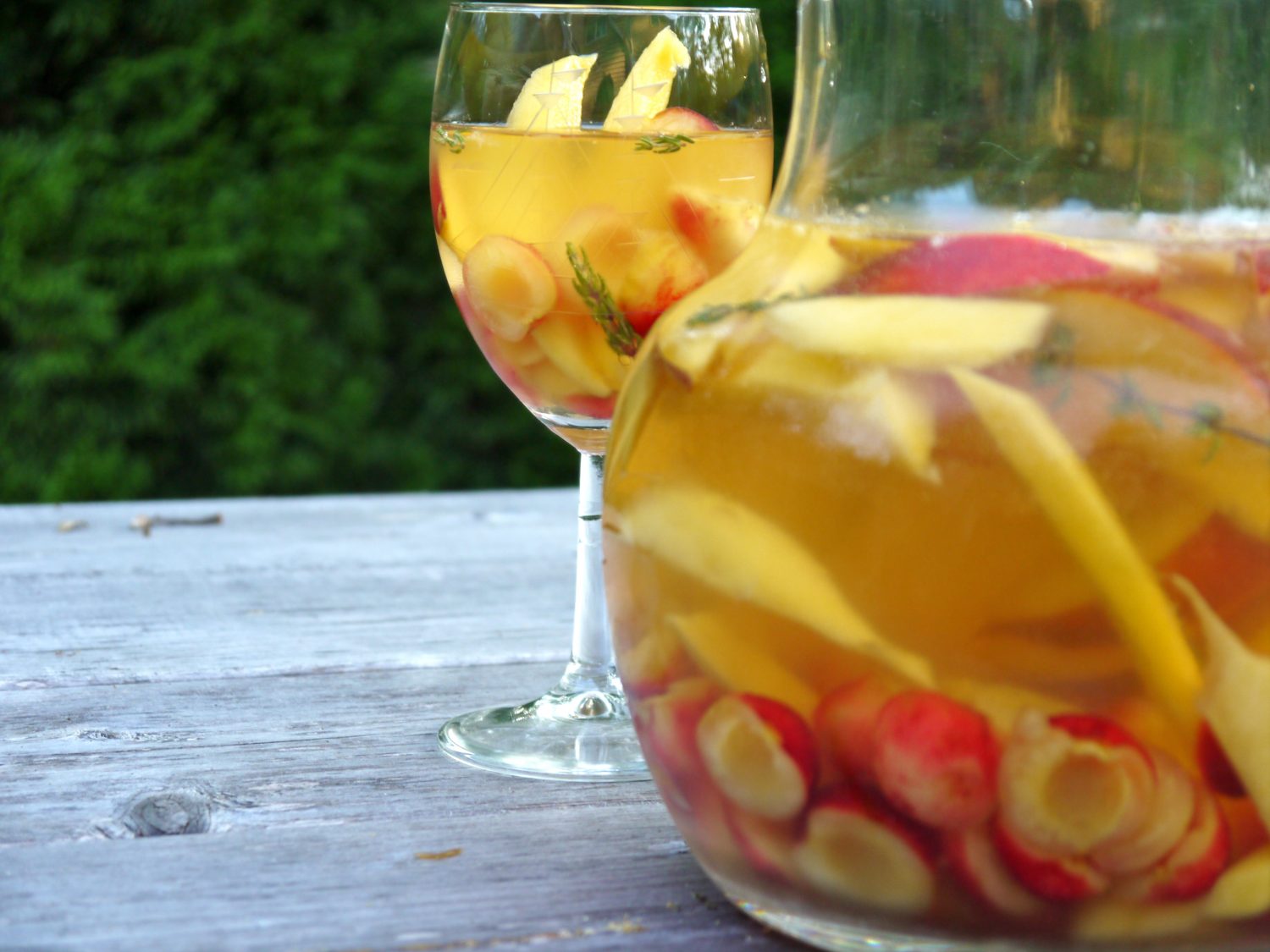 Does cherry, mango and peach combined with sangria sound appealing?  This enticing refresher is simple to make and perfect for summer days.
Ingredients:
A 1.5 liter bottle of fruity white wine (I chose Cavit Riesling)
½ cup of brandy
2 cups club soda
4 cups pitted, halved cherries
2 mangos, skin removed and sliced
2 peaches, sliced
6 sprigs of thyme
For this delish cocktail's mixing instructions, click HERE.
5. Cajun Lemonade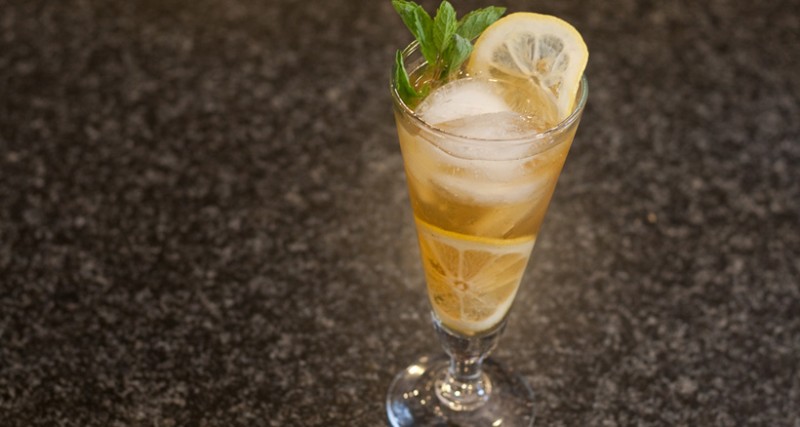 A touch of tabasco and a dose of rum and coke is the secret to this tempting cocktail.
Ingredients:
1 1/2 oz Cane Rum
1 oz Pimm's No. 1
1 oz simple syrup
juice of 1/2 lemon
2 dashes Mike's Red Hot
Splash of 7up
Lemon wheels and mint sprig for garnish
For further directions on this citrus Indian delight, click HERE.