Whether you find yourself a town over or halfway across the globe, locals are opening their doors and offering up their couches to curious tourists.
CouchSurfing, the hospitality exchange meets social networking site, was created in 2004 with the simple concept that people can enjoy free hospitality, wherever in the world they may be.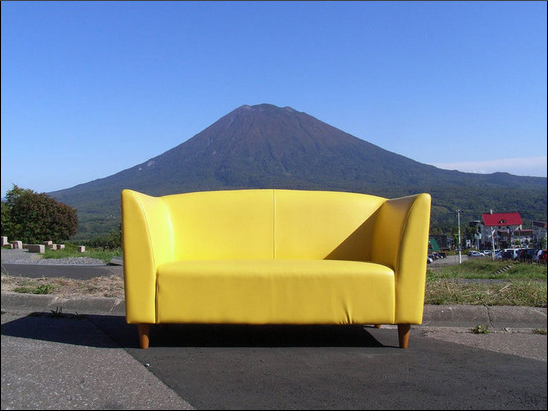 Free to register, members provide basic information and pictures of themselves, indicating the accommodation they offer, if any. These 'surfers' can search for hosts by location through narrowed categories such as age, gender and activity level. According to CouchSurfing's statistics, there are 5.5 million registered profiles, representing more than 97,000 cities in 207 countries.
Twenty-five-year-old James DeRose from Orlando, Fla. CouchSurfed for four days in Paris and had a pleasant experience.
"Our host was pretty cool…just a simple apartment with a couple rooms," he said. "My friends and I still keep in touch with him today and if we ever go back we have a place to stay."
Though no monetary exchange is necessary, 'surfers' can bring their host gifts, cook dinner or offer to help around the house in return for a bed and expert local knowledge.
"My friend and I bought our hosts a lot of drinks when we went out and made them dinner every night," said 23-year-old Jake Irvin from Tempe, who didn't CouchSurf, but similarly connected to an acquaintance through Facebook when studying abroad in London when he was 19.
CouchSurfing.com has devised multiple means for security and identity protection, such as a credit card verification system, a vouching system and collective member feedback. However, it has not remained foolproof from foul play.
In 2009, a man raped a woman from Hong Kong who Couch-Surfed at his place in Leeds, U.K. and was sentenced to 10 years in prison. Other cases of sexual assault and theft have been reported to the police and in the press in several countries.
"I would always go [Couch-Surfing] with somebody else," said 21-year-old Alexandra Chelaru from New York, who Couch-Surfed across Europe with a group of friends right out of high school. "I would only go by myself if I stayed with the people who already hosted me."
Overall, it seems the user experience on CouchSurfing has been positive. Both DeRose and Chelaru would use the service again and recommend the experience to others. With friendly and open-minded hosts who share their environments with equally-minded guests, both parties exchange cultures and ideas that create international friendships.