By Erin Mahoney, Vice President of Education for International Sports Science Association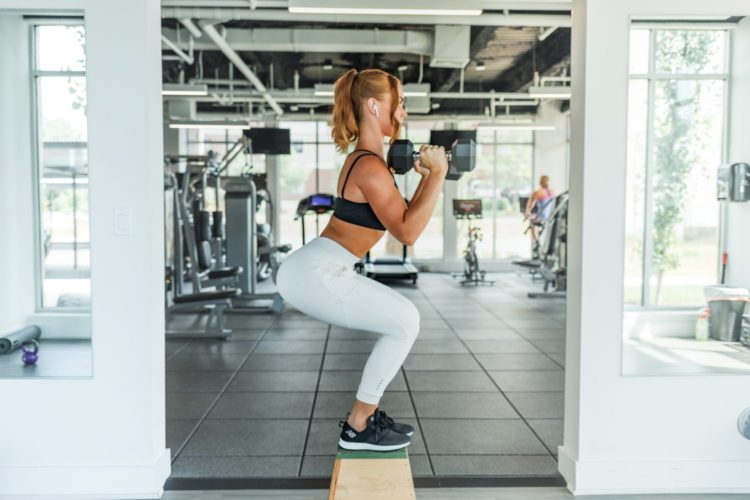 Wondering if your personal fitness trainer is helping or hurting your fitness goals? If any of the three statements below are TRUE, then it may be time to break up with your trainer and move on.
1. They aren't assessing and re-assessing your progress at least every 30 days.
An in-depth assessment of a client is one of the most important things a trainer can do and shouldn't be limited to just how much you weigh or how much you lift.
Instead, your trainer should be getting several measurements including weight, body composition, circumference measurements, cardiorespiratory efficiency, strength, posture, and movement quality just to name a few.
When you have a solid understanding of what your starting level is then you can more easily track progress or lack thereof. Further, if your trainer isn't re-assessing these same metrics at the minimum once per month, there is no way for either of you to know if you're on track or not.
2. The fitness and nutrition programs aren't tailored to you and your lifestyle.
Making healthy changes is hard, so if your trainer is rigid and wants your program to be about what works for them, they aren't setting you up for success.
For example, if they want you to eat six small meals per day but eating that frequently slows you down or is too tough to plan for, you're not going to stick with their recommendations.
The trainer should learn all about you and your needs and then develop workouts and meal plans that fit personally to you rather than the other way around.
3. They aren't critically analyzing what happened if you don't hit your goals.
Not everyone can hit their goals (weight loss, strength, etc.) every single week. However, if you have clear goals for yourself that you and your trainer developed together, then it's important to look at what went wrong when there is a miss.
If your trainer is accepting a miss on your goals, then they are settling for less and have become complacent in their job. It's critical for your trainer to make a change to their approach if you aren't consistently achieving what you first came to them for.
For example, let's say you're trying to lose 20 pounds, and you and your trainer estimate you can lose two pounds per week. After three weeks if you've only lost two pounds and your trainer is okay with this progress, they aren't being real with you or themselves and it's time to get a different trainer.
About Erin Mahoney
Erin Mahoney is the VP Education for ISSA, the leading international fitness certifications provider. As an expert in the fitness and nutrition education space, she has authored and served as the chief editor for textbooks on personal training, sports performance, group fitness, and behavior and lifestyle change. She holds two master's degrees focusing on sport and exercise psychology along with more than 20 years of experience educating fitness professionals and helping clients get to their goals and lead an improved quality of life.
About International Sports Sciences Association (ISSA)
The International Sports Sciences Association (ISSA) is a global leader and pioneer in the personal training certification industry. For more than 30 years, ISSA has been committed to providing the highest quality certification program by merging the gym experience with practical applied sciences and building trust in order to help people build their goals, ensuring they won't have to look any further for a high-quality personal trainer. To date, ISSA has trained more than 300,000 students and placed personal trainers across 92 countries all while continuing to develop greater access to opportunities that promote a healthier world.