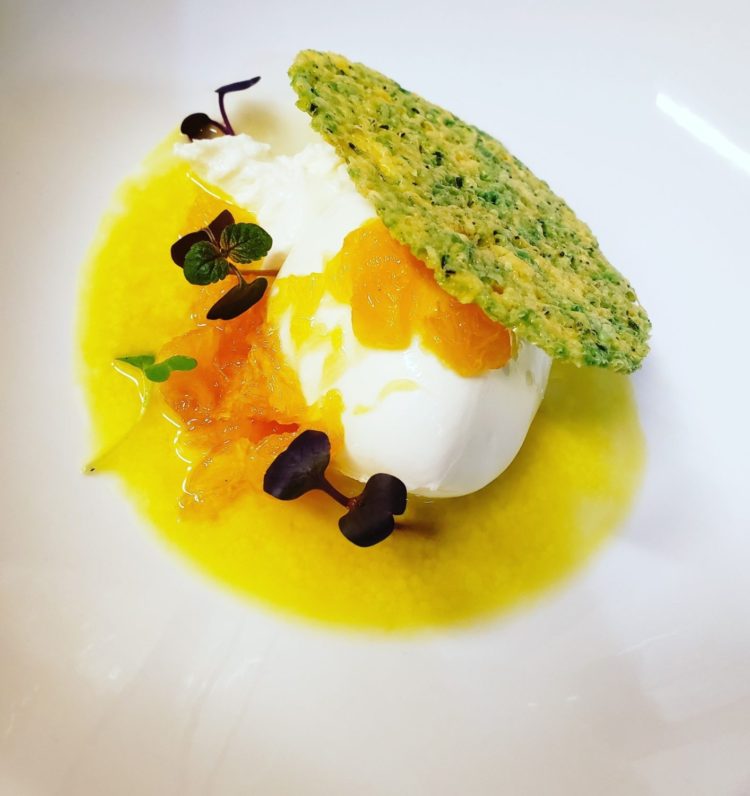 We have been fans of Nico Heirloom Kitchen ever since it opened its doors in Gilbert in 2016 (especially its pasta!), offering the downtown area an upscale, yet welcoming option. With the changing of seasons comes newness at Nico; the restaurant has a new chef in super-talented Eric Rippey, a slew of new dishes and a new bar manager. During a recent dinner visit, we excitedly sampled some of the fresh dishes. Update: Nico Heirloom Kitchen is offering take-out and curbside pick-up via parking spots behind the restaurant.
Here are our faves:
Artichoke Fritte: A mound of delicate, crispy artichoke is paired with both parmesan aioli and chili butter. If you usually turn to calamari as an appetizer, gives this spring-friendly starter a try.
Burrata (pictured): This is easily the most unique burrata dish we have ever tried. The creamy cheese is paired with ginger beer emulsion and orange-honey confettura for a tangy, citrus-forward offering. We would have gladly had this again for dessert. It is paired with a delicate sage derby crisp.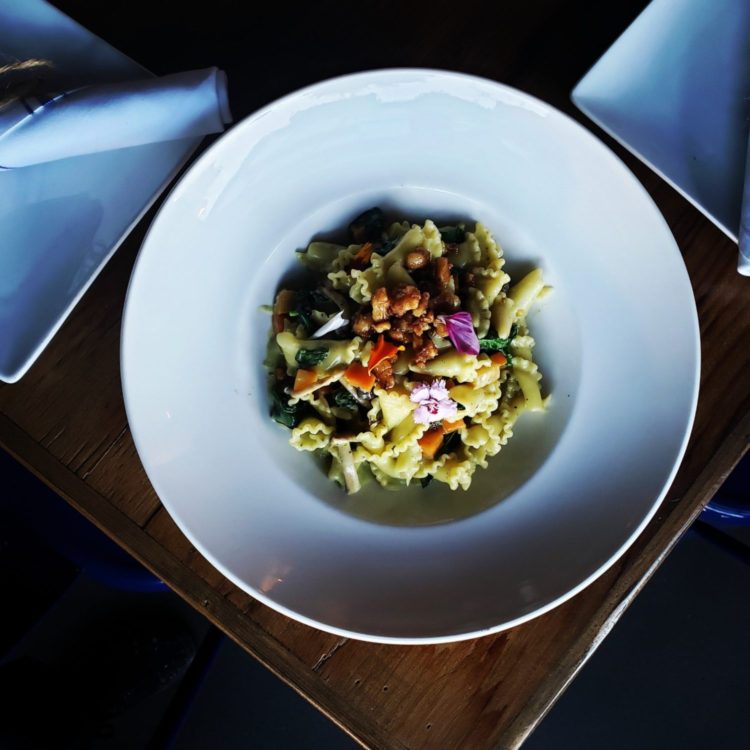 Butternut Pesto (pictured): Pesto just screams "spring," and this offering of campanelle pasta, sage pesto, roasted butternut, wild mushroom and spinach is incredibly earthy and fresh. The plate is finished with toasted walnut for a welcomed crunch.
Lemon Mascarpone Risotto: This dish marries the creamy decadence of mascarpone with the refreshing vibrancy of lemon. To top, add shrimp. (Tip: it is delicious as leftovers as well served at room temp or chilled.)
Salted Butterscotch Budino: Served in an adorable little jar, it is almost impossible to lick it clean of this divine butterscotch pudding. The heaven-sent pudding is paired with chilled soft vanilla whipped cream, a drizzle of salted caramel and crunchy hazelnut praline to make it utterly irresistible.