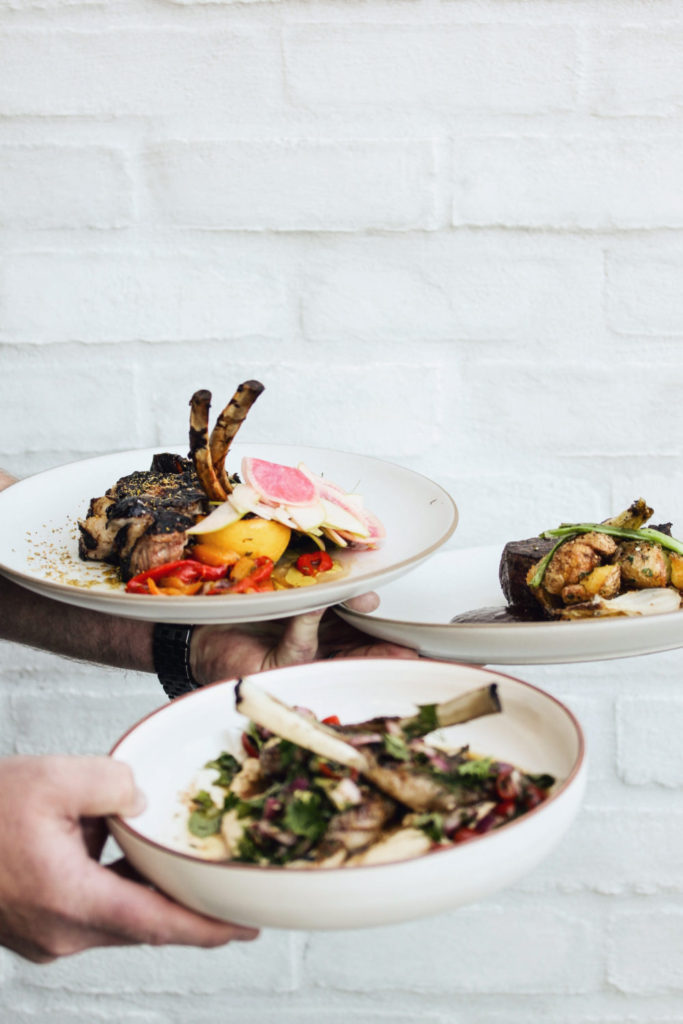 We were positively delighted when FLINT by Baltaire opened its door at Camelback Corridor in the fall. Its mid century modern-inspired good looks impress immediately, with gorgeous natural woods, jaw-dropping lighting and a dramatic bar and wine room. FLINT's terrace, with a retractable shade system and a two-sided fireplace, is just the spot to cozy up for date night.
During a recent lunchtime visit, we dug into FLINT's contemporary American menu, accented with coastal Mediterranean and bold Middle Eastern flavors. Stick a fork in a few of our favorites: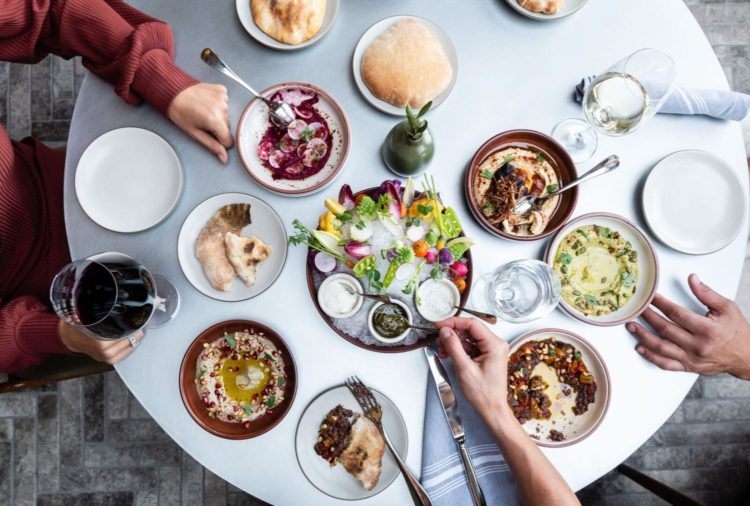 Classic Hummus: Hummus is hummus is hummus, right? Wrong. FLINT's classic hummus is dream-level creamy, topped with crispy chickpeas and a mighty drizzle of Arbequina olive oil, which is rather delicate and fruity. On the side, the wood-fired pita is a veritable pillow of deliciousness. Request a second since you'll be scraping the sides of the bowl.
De Stefano Burrata: We are suckers for burrata, and it doesn't get prettier than this dish. The plump and creamy burrata is blanketed by prosciutto di parma and crowed with a vibrant, fresh arugula pesto. Fat slices of grilled country bread act as the perfect canvas for soaking up all the color and flavor.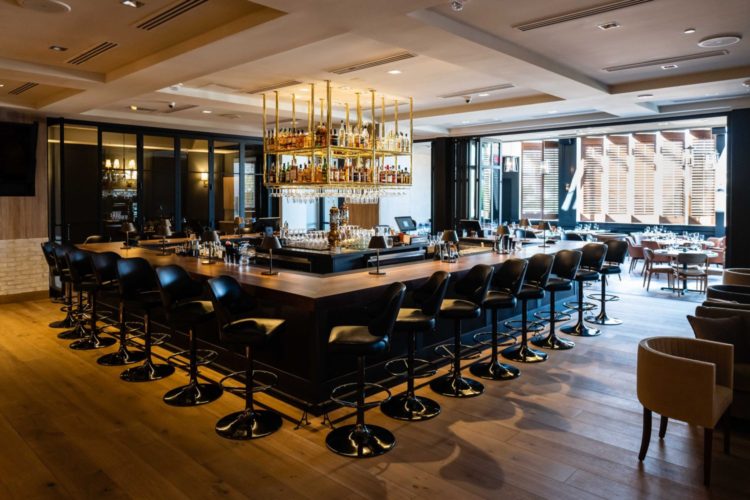 The Flint Chopped Salad: Speaking of color, this beauty has it in spades. A medley of crisp and creamy textures, the salad features kale, romaine, soppresatta, roasted peppers, chickpeas, tomato, avocado and tahini ranch. It makes get-healthy New Year's resolutions seem not so boring and bland.
Margherita Flatbread: Flint offers several tempting-sounding flatbreads, but we were reeled in by the simplicity of the margherita. It spotlights sweet organic tomatoes, plenty fresh basil and hand-pulled mozzarella on a chewy and slightly charred crust. You don't need much more than that when the ingredients are gold and the crust is perfect, folks.
FLINT is open for lunch and dinner, as well as happy hour on weekdays from 3 to 6 p.m.