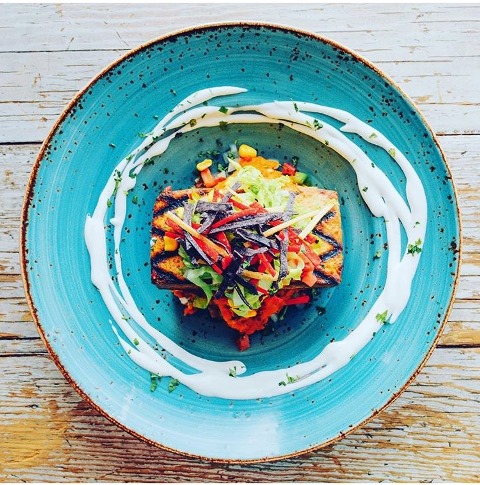 The Valley certainly isn't lacking on restaurants with jaw-dropping views, from desert landscape to city lights to mountain panoramas. Oh, and dolphins. Such is the case at Modern Grove Views at Scottsdale's OdySea in the Desert.
From the floor-to-ceiling windows at Modern Grove, diners can take in sights of the dolphins frolicking down below at Dolphinaris, a unique dining experience for kids and kids-at-heart alike. (The bill even comes in a child's book at the end of the meal to encourage family togetherness.) The space itself, drenched in lights woods and aquatic tones, is quite lovely, too, and is becoming a popular spot for special events.
While keeping an eye on the majestic creatures below, dig into the cauliflower steak salad. The colorful salad comprises a hearty roasted cauliflower steak topped with a sweet and smokey medley of dates, smoked almonds, goat cheese, fried onion and cider dressing. For a heartier dish (there are plenty of lunch-friendly sandwiches and flatbreads to choose from, too), the smoked almond salad is spicy and perfect for the season, paired with maple chipotle and indulgent bacon-braised kale. The star of the dish is the chipotle spash (mashed sweet potatoes)–rich and delicious.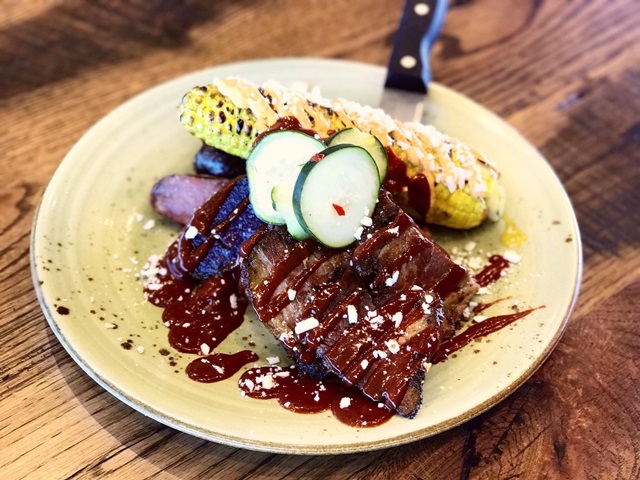 To end on a truly decadent note, the brownie "misu" is new to the menu and combines a traditional tiramisu with, you guessed it, brownie. The large (and lovely) dessert can easily feed four and is topped with fresh berries, mint (which cuts the sweetness of the brownie) and soft shards of dark and white chocolate.
Below Modern Grove Views, adjacent to the water action at Dolphinaris, is its sister concept, Docktails. On the beachlike patio, diners can grab refreshing cocktails and a selection of tasty tacos (the slightly spicy chipotle chicken tacos are a favorite).  Of note, the drinks at Docktails are served with licorice in lieu of straws as the dolphins cannot have plastic nearby.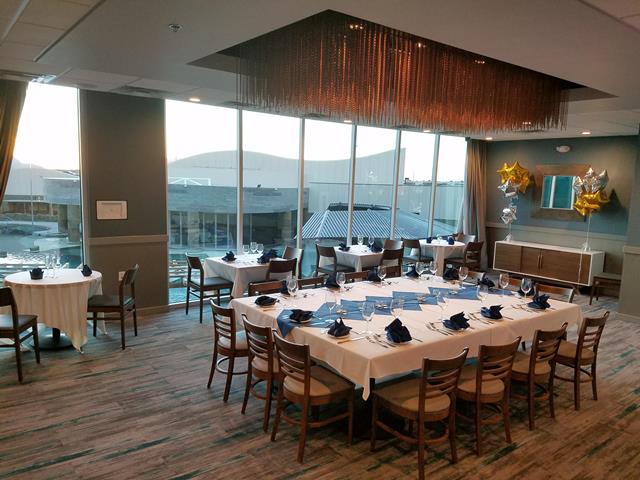 PS: Modern Grove just opened a chic new rooftop concept serving up sushi and other Asian-inspired small plates (and amazing views, of course)!