After closing for several months, Alchemy Restaurant at Copperwynd in Fountain Hills is now back with a new chef and a tasty new menu. (As for the Valley views, those are still the same and still incredible.) The new Alchemy even introduced a new wine bar that features seven small plates for $7 prior to 7 p.m. (afterwards, the price jumps to $9). However, yummy dinner is what we were there to try and that's exactly what we got.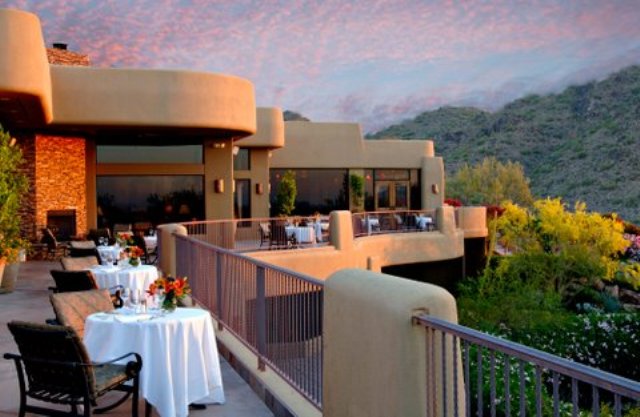 The fried calamari starter was a table favorite. The calamari was light and crispy and paired with a creamy lemon aioli. Though we prefer our calamari with just a spritz of lemon juice (we like to keep it simple, folks), the aioli was a rich and decadent alternative. Don't get thrown off by the name of the autumn harvest salad. Though it spotlights traditional fall-friendly ingredients, like green apples, walnuts and cranberries, it still makes a light and refreshing summer salad. (And the Arizona winter squash croutons were a unique  and delicious part of the salad. Wish there were a few more to go around.) While there are several meat and chicken dishes to satisfy any carnivore, we loved the Alaskan black cod and Cherry Stone clams with sweet corn, potatoes and a lobster crostini. Though we loved the look and taste of everything on the plate, we definitely could have used a larger piece of cod and a few more clams.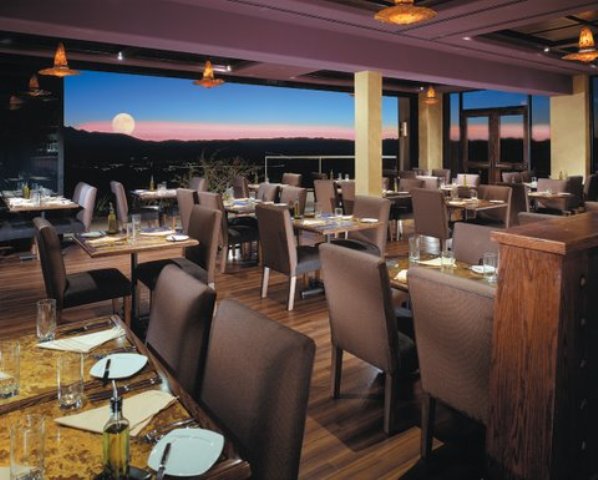 After finishing up dinner, we realized how busy the Alchemy patio was getting and we understand why.  The wraparound patio offers incredible views of the Valley that we recommend you take advantage of while the weather is right. During you next visit (make it soon!), be sure to ask for a table outside and watch the sky glow pink and orange as the sun sets for the night. 13225 N. Eagle Ridge Dr., Fountain Hills, 480.333.1880, www.alchemy360az.com.