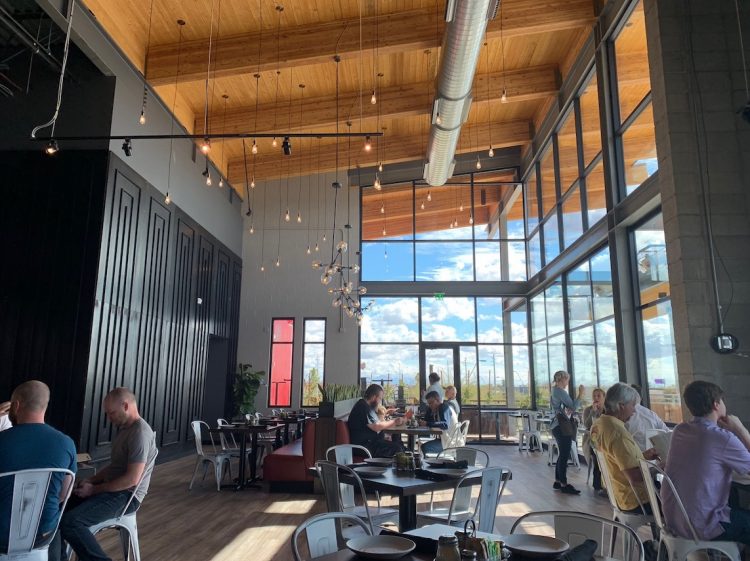 Family-owned Spinato's may have moved their oldest location into a shiny new building, but its food is still just as delicious as you remember.
The stunning new outlet is located in the Rio 2100 office park at Rio Salado and the 101 in Tempe. At nearly three times the size of its original location on Smith Road, with capacity to seat 190, the new spot features sky-high ceilings and floor-to-ceiling windows, keeping things bright and spacious. Other fun elements include an open-style kitchen and a large patio with comfy seating looking out over Rio Salado. There is also a designated seating area in the front where hungry diners short on time can enjoy grab-and-go salads, sandwiches, desserts and seasonal items. Modern fixtures like a copper patina bar top, European tiles and antique baskets as light fixtures elevate the level of sophistication. But make no mistake, the food is still just as great as it's always been.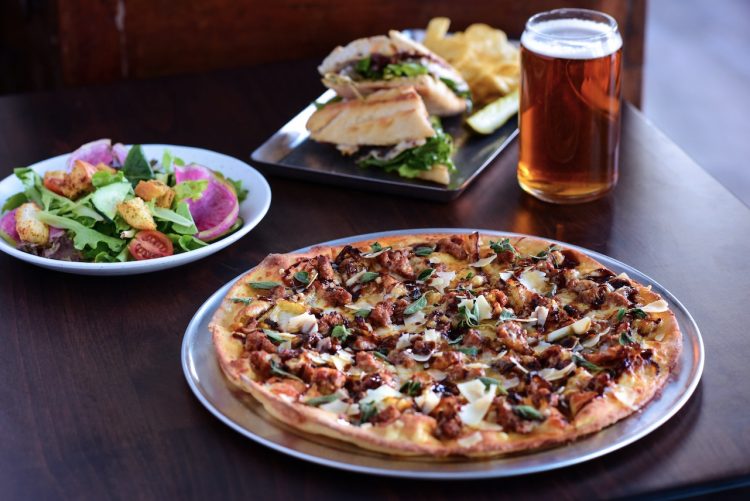 During a recent visit, we kicked things off to a cheesy start with the roasted artichoke dip. With a perfect bread-to-dip ratio and a hearty amount, this appetizer is a must. To keep things going, we couldn't help but order up some build-your-own pies. We piled ours with mozzarella and ricotta, fresh spinach, garlic, mushrooms, roma tomatoes and basil, all atop an extra virgin olive oil base on their signature thin crust. The decadent concoction was the perfect balance of garlicky, cheesiness.
But what's a pizza without a glass of wine? That's right, the new Tempe location is serving up alcohol, something the original location did not offer. Guests can now order beer, wine and spirits to perfectly complement both old and new menu items. Some new food choices include pasta, jumbo chicken wings and house-made desserts. The new menu, along with a new logo, is part of Spinato's rebrand. In the coming months the other four Spinato's locations will adopt the rebrand as well. —Suzanne Koch