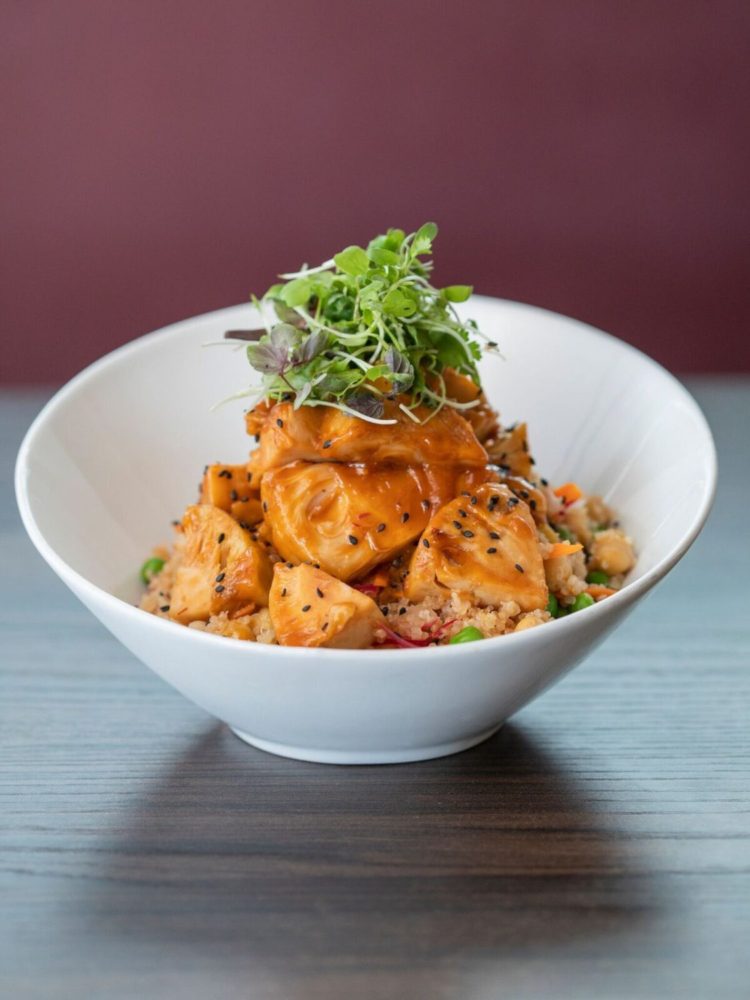 Though we love a cheeseburger as much as the next person, we're excited to see local restaurants up their offerings for vegan and vegetarian diners–especially those that please meat eaters, too. Such is the case with the new menu at Tryst Cafe, which has three Valley locations and recently introduced a slew of new dishes for the fall. Here's a look at a few of our favorites:
Asian Jackfruit Bowl Hearty and delicious (we had plenty of leftovers to take home), the bowl spotlights jackfruit, microgreens, quinoa, peas, chickpeas, carrots and onions, all tossed in a tasty, slightly sweet peanut sauce. The jackfruit and chickpeas give the dish plenty to sink your teeth into, and the bursts of peas offers brightness and a touch of sweetness. This dish is both vegan and gluten-free.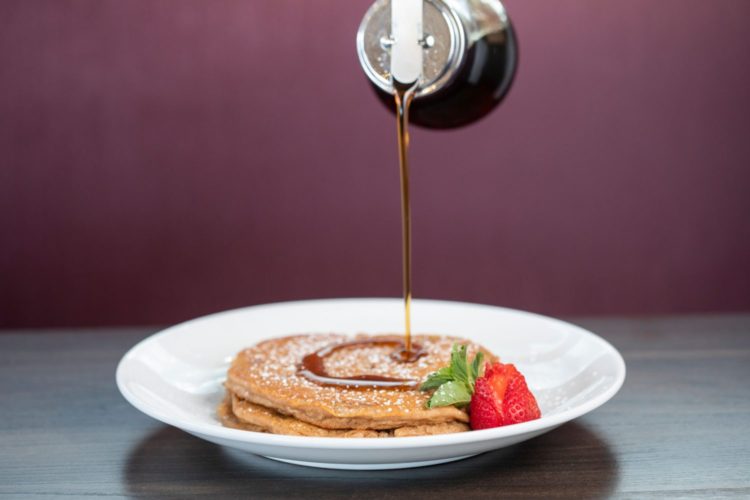 Vegan Banana Quinoa Pancakes A longtime favorite of Tryst Cafe patrons, these satisfying pancakes are now vegan. Good news for those who aren't well, bananas for bananas: the pancakes have only a subtle banana flavor. The quinoa gives the pancakes quite a bit of heft, making it a filling breakfast dish, which is something not often found with pancakes. And don't bother resisting the fresh whipped butter; it is the perfect "icing" atop the cakes.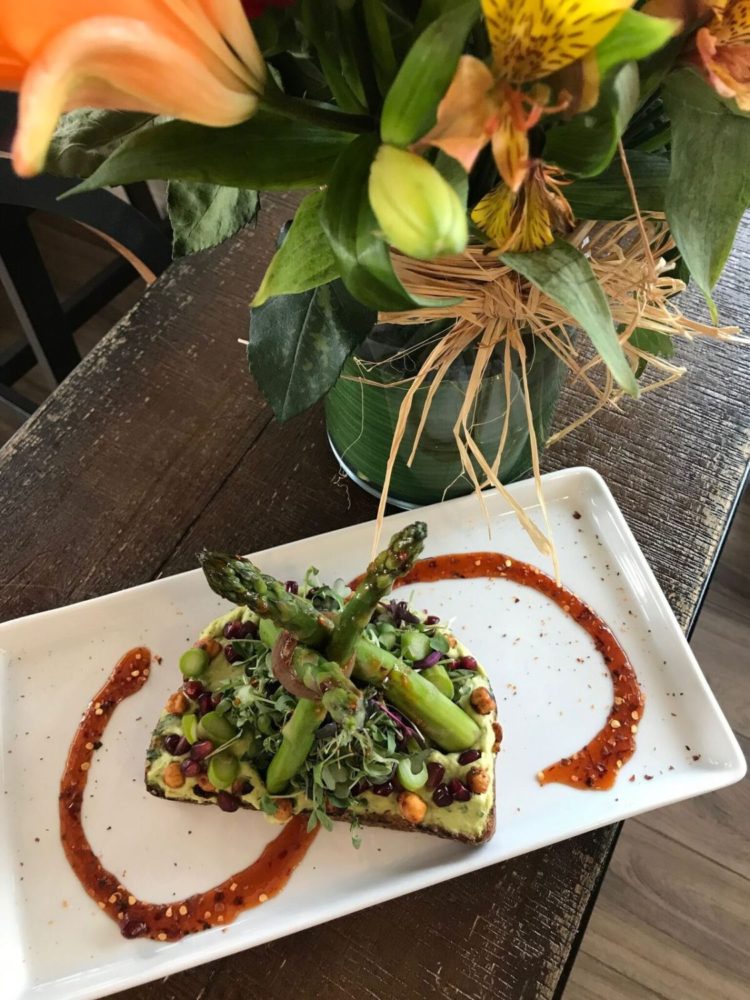 Avocado Toast Though not new to the menu, Tryst's avocado toast comes highly recommended by the staff so we had to give it a go (plus, it's vegan and gluten free). The large slice of toast packs on the goodies: mashed avocado (of course), microgreens, asparagus, cilantro, EVOO, pomegranate seeds, roasted garbanzo beans, chili flakes and–the kicker–agave-chipotle glaze. The rainbow of ingredients come together in a picture-perfect dish that is brimming with texture and flavor.
Tryst Cafe's new menu also includes Hemp Seed Tamales, Creamy Pesto Penne, Peach Cobbler Martini, Tryst Old Fashioned and CBD Pumpkin Spice Latte.
Visit Tryst Cafe's Web site for the restaurant's action-packed events agenda, from meditation mornings to "me" time mom groups and much more.