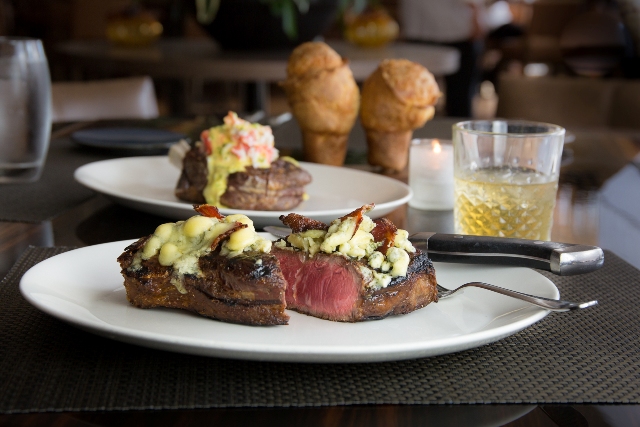 There are meals. You know, those things you do three times a day to intake food for survival. Then there are meals that happen every once in a while where you can truly taste the time and creativity that went into each dish, and you simply don't want it to end. Such an event happened during a recent dinner at Lincoln at JW Marriott Scottsdale Camelback Inn.
Even without the food, the steakhouse has a lot going for it: a cozy patio, views of Camelback Mountain, a sleek interior space. But add in incredible steaks, decadent seafood and one of the best cheesecakes around, you've got a real winner.
During a recent dinnertime visit, we delighted in course after course of steakhouse fare, starting with a selection of must-try appetizers. A pretty, light starter, the beet salad with local goat cheese and Arizona citrus is bright and summery while the barbecue bacon-wrapped meatballs are hearty and filling (but it is hard to stop at just one). The sweet barbecue is the perfect complement to the salty bacon, but we're pretty confident the quality meatballs would be divine without their help.
One of the most popular dishes at Lincoln is the lobster "escargot." Instead of snails, bite-size lobster meat is served in warm butter and sided with toasted Noble Bread. When bread meets butter meets lobster, magic happens. Crispy, rich, melty magic.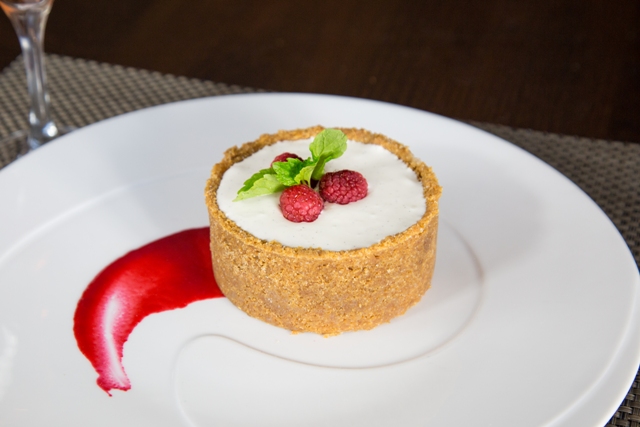 As a steakhouse, it is no shock that Lincoln kills it when it comes to its bone-in rib-eye. Marbled to perfection (even without tasting the steak, you can see the scrumptious swirling throughout), this is best served king crab oscar-style for a real knock-your-socks-off offering. The buttery béarnaise is like velvet blanketing the rib-eye, and the flaky crab makes for the ultimate icing on the cake.
If you'd prefer to go the "surf" route instead of turf, the dover sole is perfection, served with caper brown butter. The fish is super flaky and creamy, with delicious pops of salty caper. Served a la carte, the dover sole might look a little lonely on the plate, but this star fish doesn't call for a sidekick.
If decadence is really your thing, nothing piles it on like the garlic lobster twice-baked potato. The two-pound super spud is topped with an entire pound of garlicky lobster meat. Only a gold crown could make this more extravagant. Fortunately, this baked baby isn't all looks–it is so warming and comforting and yummy, too.
And because some token veg is always a must, Lincoln's crispy brussels sprouts with golden raisins and bacon will make even the most veggie-opposed a true fan.
For the grand finale, Lincoln's classic cheesecake is easily among the best. A crumbly graham cracker crust is topped with rich, creamy fill (not too sweet) and just a few berries in the most perfect miniature cheesecake presentation. The dessert classic was developed at Lincoln's London location and reaches around $1 million in annual sales–and we can see, er, taste why.