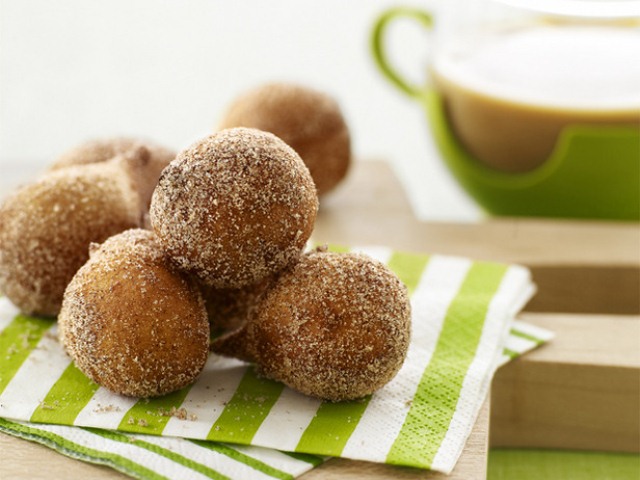 Sure, endless mimosas make sure a stellar weekend brunch. But what if you had kiddos in tow? Here are five spots to check out in the Valley for brunchin' with the family.
Aaron May's ever-expanding Over Easy (now with locations in Arcadia, Gilbert, Mesa and Phoenix) is open until 1 p.m. every day–so there is no need to limit your brunching to just Sunday. The grownups can enjoy malted waffles, omelets, even a selection of healthful entrees, like house-made granola. Meanwhile, the wee ones can dig into chocolate chip waffles, M&M pancakes, tater tots and other kid-approved a.m. eats. www.eatatovereasy.com.
Currently available at Postino's Central and East locations, the Sunday brunch menu includes the likes of walnut toast, a B.E.L.T (with eggs) and smoked salmon. Postino's cool no-frills atmosphere makes kiddos feel welcome, Postino's honey-cucumber lemonade is a hit with little ones and its kid's menu has plenty for of yumminess for them to choose from, alongside fun bendy sticks (instead of crayons) that provide a peaceful brunchtime for Mom and Dad. www.postinowinecafe.com.
Kids flip for the homemade doughnut holes available during Phoenix's Windsor Sunday brunch. The Gold Medal Flapjacks, with strawberries and vanilla mascarpone, are another favorite among youngsters. Mom and Dad will adore Windsor's Bloody Mary bar and divine a.m. cocktails. Parents will even score some extra cool points with the kids if they pop by Churn next door, post-brunch, for candy and out-of-this-world ice cream. www.windsoraz.com.
The Saguaro's Distrito restaurant offers a little something unique for young diners. Instead of simply order some eggs or pancakes, kiddos can enjoy tres leches French toast, for instance. Plus, at less than $6, each entree on the kid's menu will please parents' wallets too. Adults will gobble up Distrito's tasty breakfast burrito, egg torta, long lineup of margaritas and more. www.distritorestaurant.com.
Indulge in a Latin-inspired brunch Saturday and Sunday from 11 a.m. to 3 p.m. at The Mission in Scottsdale. Older kids with big appetites will especially savor the Sunday pig out (this all-you-can-eat pork tacos), cinnamon-pecan waffles and banana-blueberry waffles. Sit on the patio so the littles can people-watch during brunchtime. www.themissionaz.com.