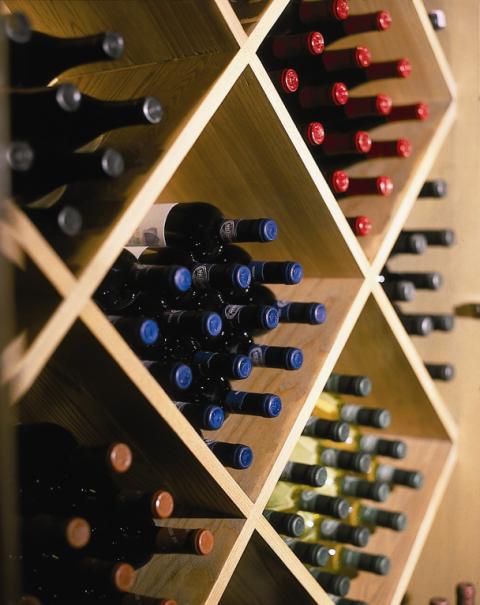 So you're not sure which wine will pair best with your Thanksgiving turkey? You don't know what bottle of bubbly to give to your Champagne-loving uncle this Christmas? Don't fret. The wine experts at Loews Hotels (you're probably familiar with Tucson's Loews Ventana Resort) are here to take care of all these questions for you with the launch of the Loews Hotels Wine Line.
When a wine question or problem pops up this holiday season, send an e-mail to: wineline@loewshotels.com or post your query on Facebook at www.facebook.com/LoewsHotels, click on the Wine Line tab. Knowledgeable, warm and unpretentious, certified sommeliers will help guide you through your wine pairing or wine gift giving dilemmas, no matter your budget. Loews Hotels promises to respond to all questions within 24-hours, if not sooner. The Loews Hotels Wine Lin' will be available through January 1, 2010.
What lessons can be learned from the Loews Hotels Wine Line? Time will no doubt reveal stories and questions as entertaining as those posed to the Turkey Hotline over the years, but for now, consider these tips: While everyone knows that white wines go well with turkey, you may also want to consider a pinot noir, which has a bit fuller flavor than white wines. Because it has very few tannins, it will not overwhelm the meal. Also, keep in mind that salty or smoked foods are best served with sweet white wines such as a Riesling or Gewürztraminer.
Sensitive to the current economy, Loews Hotels team of sommeliers have put together a list of 12 suggested wines and uses in the budget category (approximate prices):
White wine:
Chardonnay Frei Brothers, Sonoma, Sustainable: $19
Aromas and flavors of orange zest and green apple, with buttery and toasty undertones. Medium-bodied with a long, round finish
Chenin Blanc Dry Creek Vineyards: $12
Light and crisp with lemon – pairs well with poultry and seafood
Domaine des Aubuisieres Bernard Fouquet Vouvray Cuvee de Silex, 2007: $20
Contemporary version of an Old-Word style – pairs well with seafood and richer dishes
Sauvignon Blanc Chasing Venus, Marlborough: $16
Herbal and tropical aromas with bold flavors of grapefruit and gooseberry. Crisp, lingering finish
Viognier Anglim Winery, Paso Robles: $26
High color with floral accents of honeysuckle, white melons, apricots, and peaches – pairs well with turkey
Red wine:
Pinot Noir Domaine Carneros, Carneros, Sustainable: $23
Smooth and silky with fresh berry and jam aromas
Cabernet Sauvignon True Earth, Trinchero, Napa, Organic: $13
Subtle aromas of blueberry and blackberry, with flavors of oak, plum, and black currant. Medium-bodied with a mild, smooth finish
Syrah Havens, Paso Robles: $12
Meaty character, mocha-coffee and peppery spring to its finish on the palate – pairs well with beef
Sparkling wine:
Domaine Chandon Brut, Sustainable: $15
Fresh and lively with a hint of pear, fig and honeysuckle. Recommended as an apéritif
Gloria Ferrer, Sustainable: $20
Versatile wine with a touch of vanilla and plenty of acidity
Champagne:
Piper-Heidsieck Brut, Sustainable: $32
Crisp with a light brioche-style finish
Taittinger, Sustainable: $35
Complex with a nice bouquet of peaches and tropical fruit with a dry finish