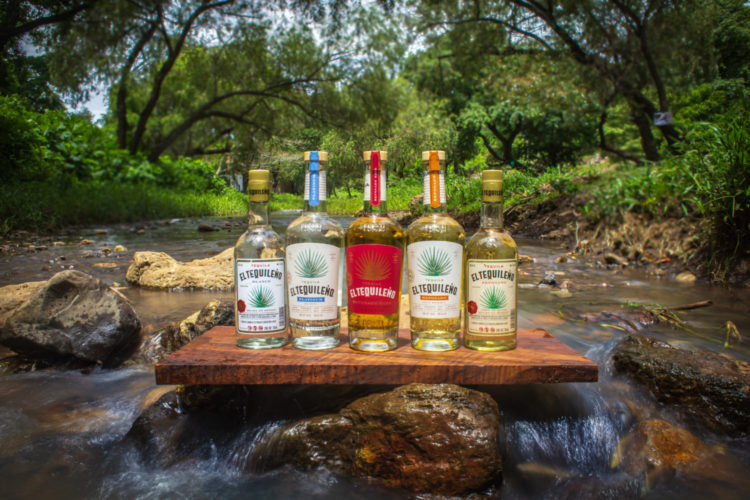 El Tequileño, a tequila founded in 1959 by Don Jorge Salles, is launching in Arizona and will be available at Total Wines and Spirits in the coming weeks.
Since its creation 60 years ago, El Tequileño has gained a reputation for creating exquisite tequilas through its dedication to craft and quality.
El Tequileño selects only the finest raw ingredients in its production, including blue agave from Los Altos de Jalisco and mineral-rich volcanic spring water from El Volcan de Tequila.
In fact, the brand is so dedicated to using natural ingredients it was recognized in Tequila Matchmaker's additive-free verification program, the first industry-standard to determine which tequilas use additives like caramel coloring, glycerin, sugar-based syrup, and others, and which ones don't.
The brand's portfolio includes:
El Tequileño Blanco: A long-standing favorite that is the main ingredient in 'La Batanga' cocktail created by Don Javier of the world-famous La Capilla Cantina. Taste: Sweet cooked agave

El Tequileño Reposado: a 100% agave tequila that spends 3 months in American 

Oak. Taste: Cooked agave and dry finish with hints of Oak

El Tequileño Platinum: made from 100% estate-grown Agave in the highland of Jalisco, and left to mellow in American Oak for a minimum of 14 days before bottling. Taste: Slight spiciness, savory with a delicate finish

El Tequileño Reposado Gran Reserva: aged for a minimum of 8 months in American Oak and blended with a small amount of Añejo aged in American Oak. Taste: Light Oak, vanilla, spicy, toffee, macadamia nuts

El Reposado Rare: The world's first 'Reposado Rare' is a unique and limited tequila that has been aged in a large American Oak Pipón for 6 years and 4 months. This extensive and undisturbed rest in wood creates an amazing tequila with rich complexity and exceptional depth and character. Each bottle is individually numbered and signed. Taste: Marzipan, light spiciness with notes of sweet agave and oak
For more information, visit: https://www.tequileno.com/