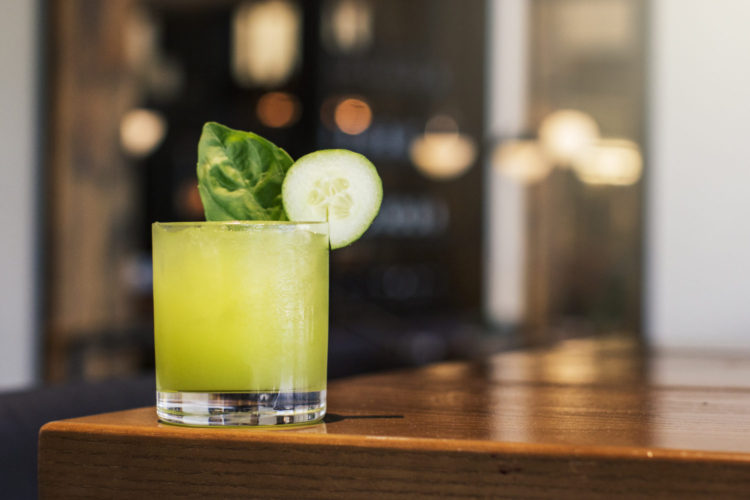 Spring is in (well, on the 19th), and we can't think of a better way to celebrate than with this garden-fresh sip from Mowry & Cotton at The Phoenician.
1 ½ oz. Hendricks Gin
½ oz. Yuzu
½ oz. Simple syrup
3 Cucumber wheels, muddled
3 Large basil leaves, muddled
1 dash Lemon bitters
Tonic to top
In a pint glass, muddle cucumber and basil. Add gin, simple syrup, yuzu, ice and shake hard until well chilled. Double strain into a rocks glass filled with ice. Top with tonic and stir. Garnish with a basil sprig and cucumber wheel on the edge of the rim.