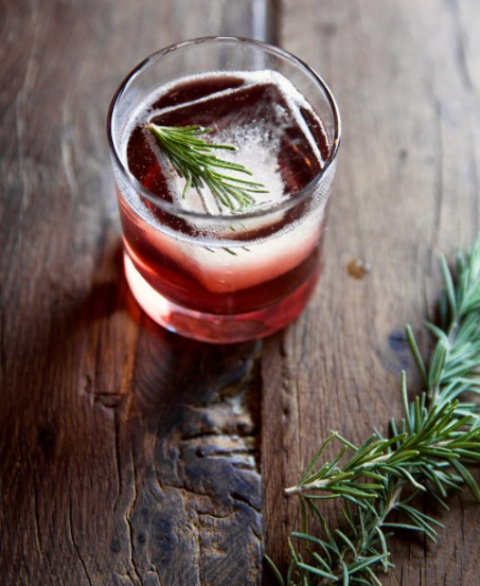 Sweet pomegranate and earthy rosemary come together in this festive, holiday-perfect cocktail from Salty Sow.
Cocktail
1/2     oz. Pomegranate juice
3/4     oz. Rosemary simple syrup
A splash of Champagne
Ice cube with sprig of rosemary
Rosemary Simple Syrup
1     C Sugar
3     C Water
4     Rosemary sprigs
Simple syrup: Steep water in a tea kettle. Put sugar and rosemary sprigs in a bowl, and add the steeped water. Stir to dissolve sugar, and let the mixture sit for 20 minutes. Strain to remove the sprigs. Cocktail: Combine pomegranate juice and rosemary simple syrup in a martini glass. Add a rosemary ice cube, and top with Champagne.