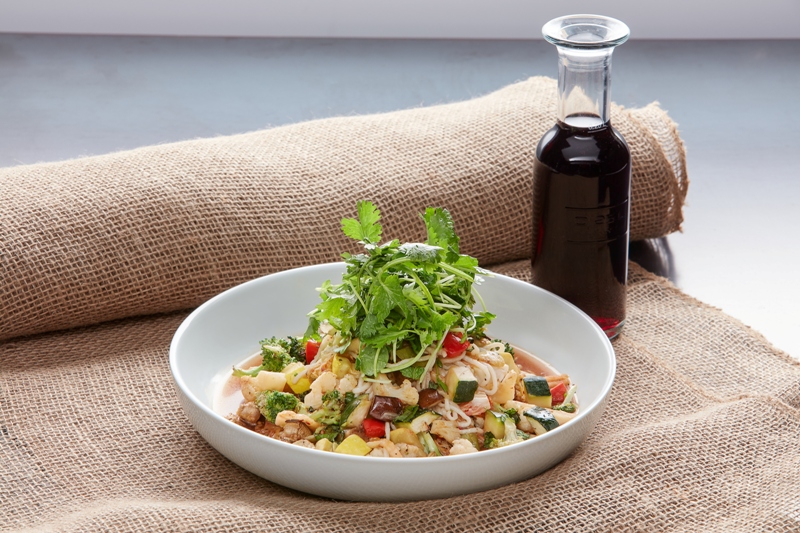 Looking to use up the veggies in your crisper? Check out this stir fry recipe from Pita Jungle. Pita Jungle is open for pick-up and delivery (thank goodness!)
3 to 4 servings
Ingredients: 
Aromatics:
½ T minced garlic
½ T minced ginger
1 T finely diced onions
Veggies:
1 C broccoli florets
1 C cauliflower florets
2 oz. carrots (julienne)
2 oz. zucchini (slices)
Noodles:
Shirataki noodles (24 oz.) or Linguini
Sauces:
1 T sriracha
1 T soy sauce
1 T rice vinegar
1 tsp fish sauce (optional)
Garnish:
10 mint leaves (chiffonade)
¼ C cilantro leaves
½ C pea sprouts
3 T olive oil
Salt and pepper to taste
Preparation:  In a large sauté pan, heat up olive oil. Start browning the veggies (add salt and pepper as needed). Add the aromatics and let sweat, add the sauces and deglaze with the sauces. Toss in the noodles and mix well.
To serve: Plate in a bowl and add garnish Enjoy!