Cozy up with your favorite Hallmark holiday flick and a piping-hot cup of this tasty toddy.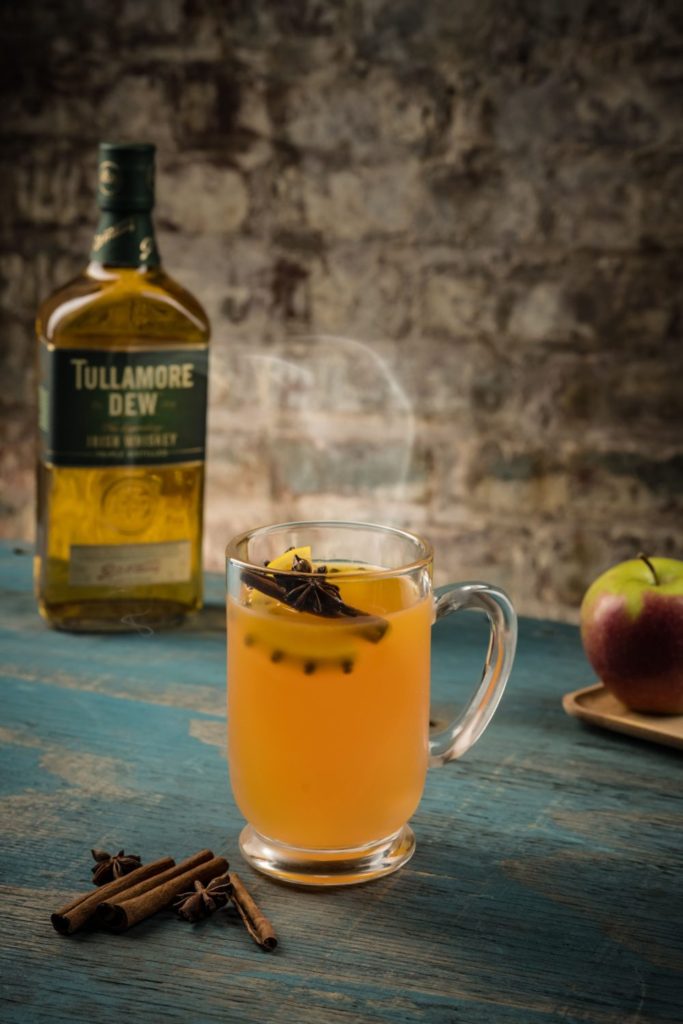 Hot Apple D.E.W. Hot Toddy (Created by Tim Herlihy, National Ambassador for Tullamore D.E.W.)
2 parts Tullamore D.E.W. Original Irish Whiskey
0.5 part Honey
Hot apple juice/apple cider (if using cider, reduce whiskey to 1.5 parts)
In a pre-heated mug, add Tullamore D.E.W. Original and honey. Fill mug with hot apple juice/apple cider and stir together. Garnish with cinnamon stick and orange wheel studded with cloves and star anise.