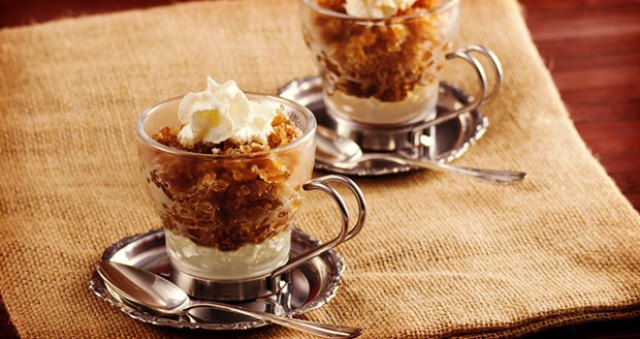 It's hot out. Want something chilled to keep you cool? Try this easy, cooling coffee granita recipe from Community Coffee Company, the largest family-owned and- operated coffee company in the U.S.
Coffee Granita
2 cups Community coffee (any flavor)
12 cups simmering water
½ cup sugar
1 bottle Irish Cream Liqueur
Place all Community coffee into a 12-cup coffee press. Add water. Allow to steep 4 minutes, plunge, then set aside. Heat Community coffee and sugar over medium-low heat until sugar is completely dissolved. Carefully pour mixture into a heat-resistant container. Freeze mixture for 4-5 hours. Using a fork, scrape granita vigorously every hour to form icy flakes. It is very important to make sure the mixture does not freeze completely. Pour chilled Irish cream liquor into small glass and top with the shaved coffee ice. Top with a festive orange twist or sprig of mint.
Serves: 4-6 people / Prep: 10 minutes