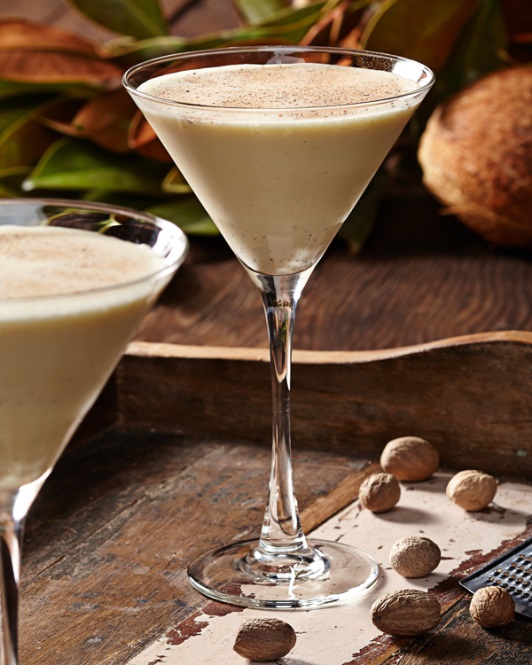 The Tommy Bahama Coconut Eggnog Martini offers a delicious tropical twist on a holiday favorite. And it's oh-so pretty!
Coconut Eggnog Martini
1 part Jim Beam®
1 part Cruzan® Coconut Rum
2 ½ parts coconut eggnog (recipe below)
Shake all ingredients well with ice, strain into a martini glass and sprinkle with nutmeg.
Coconut Eggnog
5 egg yolks
¾ cup sugar
1 cup heavy cream
2 cups coconut milk
Pinch of salt
1 tsp vanilla
½ tsp nutmeg
Whisk egg yolks with sugar until creamy and the sugar begins to dissolve.  Add cream and coconut milk. Stir in vanilla, salt and nutmeg. Chill well.