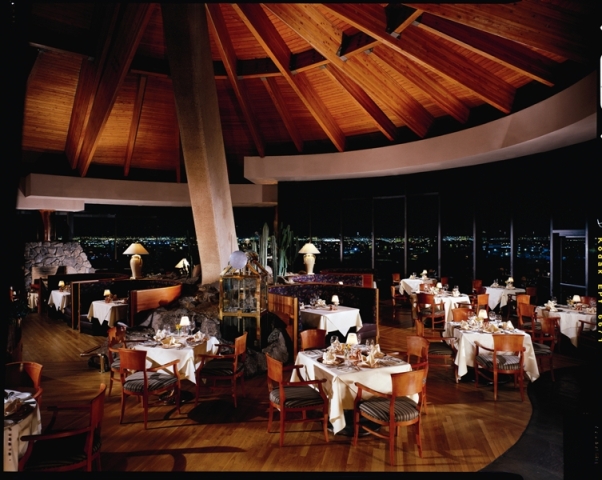 Tempe's Top of the Rock (another Arizona Restaurant Week participant) from the The Buttes, A Marriott Resort is known for its killer Valley views and amorous dining room. With this sizzling steak recipe, you can bring some Top of the Rock romance to your own home.
Steak Dianne
2 servings
4 – 3oz. Filet mignon medallions
To taste Salt/Pepper
1 tbsp. Unsalted butter
1 tsp. Minced garlic
3 tsp. Minced shallots
1 cup ¼-inch sliced white mushrooms
¼ cup Brandy
2 tsp. Dijon mustard
¼ cup Heavy cream
¼ cup Reduced veal stock
2 tsp. Worcestershire sauce
2 tsp. Tabasco sauce
1 tbsp. Chopped green onions
1 tbsp. Minced parsley leaves
Season both sides of beef medallions with salt and pepper. Melt butter in skillet over medium to high heat. Once butter is hot add medallions. Cook for 45 to 60 seconds on one side, turn and cook for 30 seconds on opposite side. Add garlic and shallots to pan stirring for about 20 seconds. Add mushrooms and cook until mushrooms become soft, about two minutes. Remove medallions, place on plate and cover to keep warm. Remove pan from heat, and add brandy. Slightly tilt pan away from your body, and ignite brandy. Return pan to heat, once the flame burns out. Mix in Dijon mustard, and heavy cream stir for about one minute. Add veal stock, Worcestershire, Tabasco, and stir for two minutes. Add medallions, turning to coat in sauce. Remove medallions from pan and stir in Green onions, and parsley. Place medallions two per plate, and immediately pour sauce over the top.