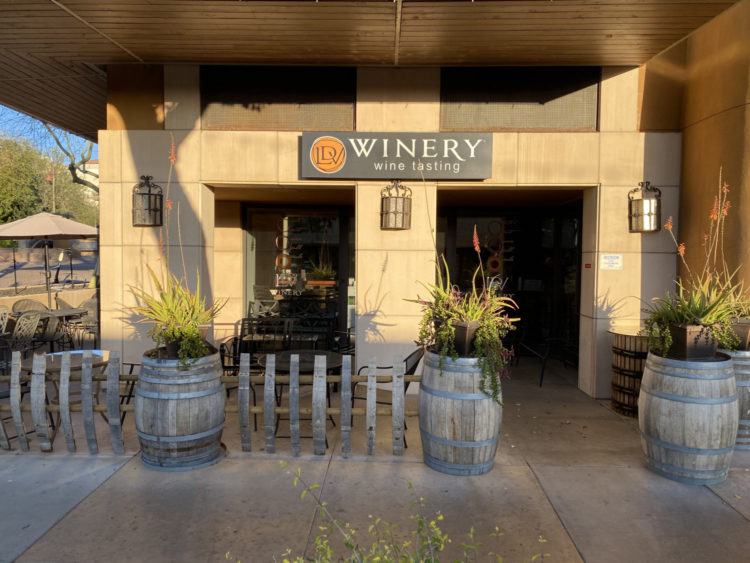 Tis the season to be jolly… and what better way to help boost Christmas spirit this year than with some fabulous wine?
LDV Winery co-founder and winemaker Peggy Fiandaca is helping gift-givers spread some holidays cheer with her wine-centric gift suggestions, "Twelve Days of Christmas" style.
She offers the following ideas for those looking to give their wine-loving friends and loved ones… now sing along:
A gift certificate for LDV Winery wines
Two seats at Beckett's Table sharing a bottle of LDV wine
Three different styles of LDV Grenache wines
Four wines celebrating LDV's four grape varieties (Viognier, Grenache, Syrah, and Petite Sirah)
Five passports for the Scottsdale Wine Trail
Six-course wine pairing dinner
Seven o'clock dinner reservation in Old Town Scottsdale
Eight gourmet cheeses with a selection of Arizona wines
Nine decadent chocolates paired with Petite Sirah
Ten-barrel sample wine tastings from LDV Winery
Eleven chocolate-covered strawberries to pair with a favorite red wine
A mixed case of LDV Winery wines
As 2020 comes to a close and local businesses continue to struggle, Fiandaca encourages holiday gift-givers to shop local this year to give their loved ones not only a special one-of-a-kind gift, but also to support the Arizona wineries, restaurants, farmers, and local businesses that could use a little Christmas miracle.
For more information on LDV Winery, please visit: https://www.ldvwinery.com/