Everyone is always on the go. Therefore, we are always seeking filling yet healthy foods to keep us satisfied while jumping between meetings, heading to the gym, toting the kids between games and playdates–you know the drill. Here are two nutrition bar brands–Skinnygirl and Vega–that you might want to give a try during your next marathon Monday.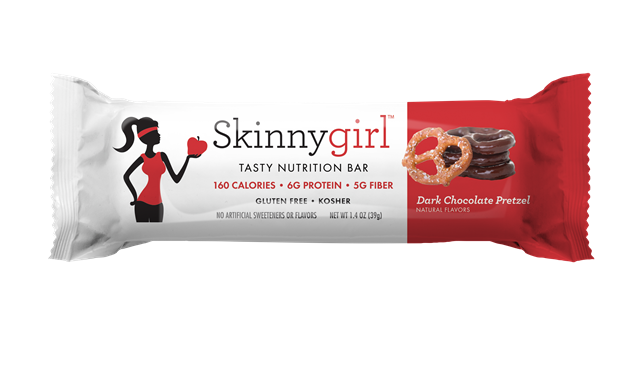 Skinnygirl nutrition bars clock in at less than 200 calories each, offering plenty of fiber and protein (something that women are notorious for skimping on). Drizzled in chocolate, these bars might be providing necessary nutrition, but they also help satisfy that sweet tooth. The bars are available in three flavors: Chocolate Peanut Butter with Sea Salt, offering a delicious sweet and salty combo; Dark Chocolate Pretzel, with a delectable crunch and, again, that desirable sweet and salty combo; and Banana Oatmeal Dark Chocolate, which might be too sweet during the day but would definitely quench a dessert craving. About $22 for 12 bars. www.skinnygirldaily.com.


Whether you are seeking a meal replacement, protein and energy or a delectable snack, Vega has just the bar to meet your needs. The delectable snack bars are packed with superfoods and omega-3s and feature sweet tooth-satisfying flavors like Chocolate Peanut Butter Cup and Cranberry Almond. (These just beg to be stored in your office desk to take on that 3 p.m. energy slump.) For pre-workout fuel, the Sport Energy bars work fast to give you and your muscles the boost they need. The Apple Cranberry flavor is a fave. After hitting the gym, dig into a Chocolate Coconut or Chocolate Mint Sport Protein bar. They contain 15 grams of plant-derived protein needed to recover those muscles faster. Finally, for meal replacement, grab a Vega One All-in-One Meal bar for a quick breakfast en route the work or while dropping the kids off at school. Each bar is dipped in divine chocolate and is brimming with vitamins, green, probiotics, minters and more to ensure you're getting a meals-worth of goodness. Best of all, Vega bars are delicious. Whether chocolaty, fruity, crunchy or nutty, the bars lack that chalky taste and texture that are often a turn off with protein bars. Vega bars start at $2.49 per bar. www.myvega.com.