In this week's Grocery Great segment, guest writer ForXx discusses the difference between corn and tortilla chips.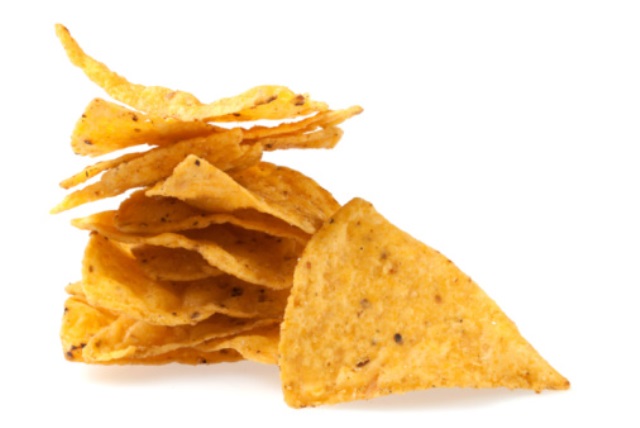 Tortilla versus corn. What's the difference?
The main difference between corn in tortilla chips and traditional corn chips is the way it's processed. The corn in a tortilla chip has undergone a process known as nixtamalization, which typically refers to the way the maize (corn) is soaked and cooked in an alkaline solution, usually lime water, and hulled.
Just like a good steak needs no steak sauce, good corn chips should need no salsa or dip. I prefer corn chips because of their texture and flavor. Tortilla chips seem to be a little too thick for me. I don't know about you, but thick and hearty is not a tempting description of a good corn chip. I scoured the aisles for the best corn chips available that offered robust flavor, the right amount of crunchiness as well as weight. Around 11 chips fresh out of the Frito Lays Toasted Corn Doritos bag are amazing at only 140 calories. I compared them to Santitas and On The Border brand chips and still chose Doritos Toasted Corn Chips. They taste great without anything on them, and I can never eat just one. The weight is perfect, not too thin and not too thick. They have a wonderful balance of sweet corn and light salt.The new packaging makes them easy to spot on the shelf as well in their bright yellow bags, which cleverly makes you think of corn.
Toasted corn versus tortilla? My choice. The corn, hands down.