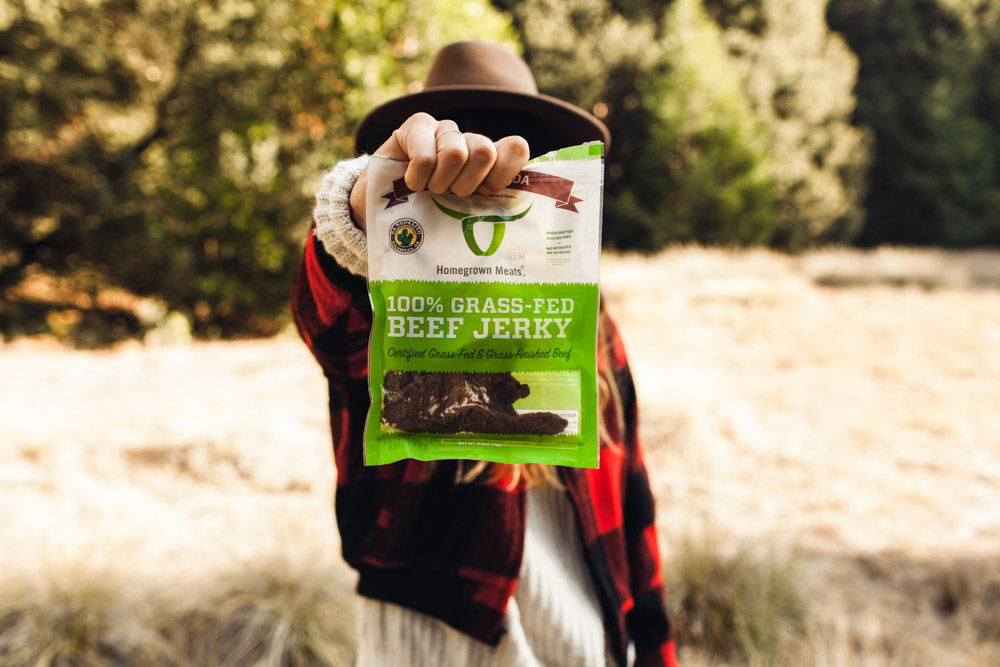 There's nothing about springtime in the Valley that makes us want to stay indoors. Instead, we're thinking camping, road trips, cookouts and just chilling in the yard with the family in the 70-degree temps–and we've found the perfect snack to enjoy for all outdoor endeavors: the Homegrown Meats x Stone Brewing Jerky Collection. 
Homegrown Meats partnered with Stone Brewing (both respected brands are based in San Diego), using its Tangerine Express IPA and Arrogant Bastard Ale, to create two new, delicious and hearty beef jerky flavors. It's like beef jerky for hipsters, but even jerky traditionalists will enjoy every bite.
The craft beers are used as the primary marinade in the jerky, resulting in a beer-forward flavor and making the jerky moist and tender. The Tangerine Express IPA beef jerky is summery and satisfying, with fresh citrus notes, making it one of more unique jerky offerings. Arrogant Bastard Ale has been around since 1997, even boasting a cult following. The beloved ale gives the jerky a richness and strength that is perfect for savoring after a day of hiking or fireside on a camping trip. 
The Homegrown Meats x Stone Brewing Jerky Collection is now available at Valley Whole Foods Markets.