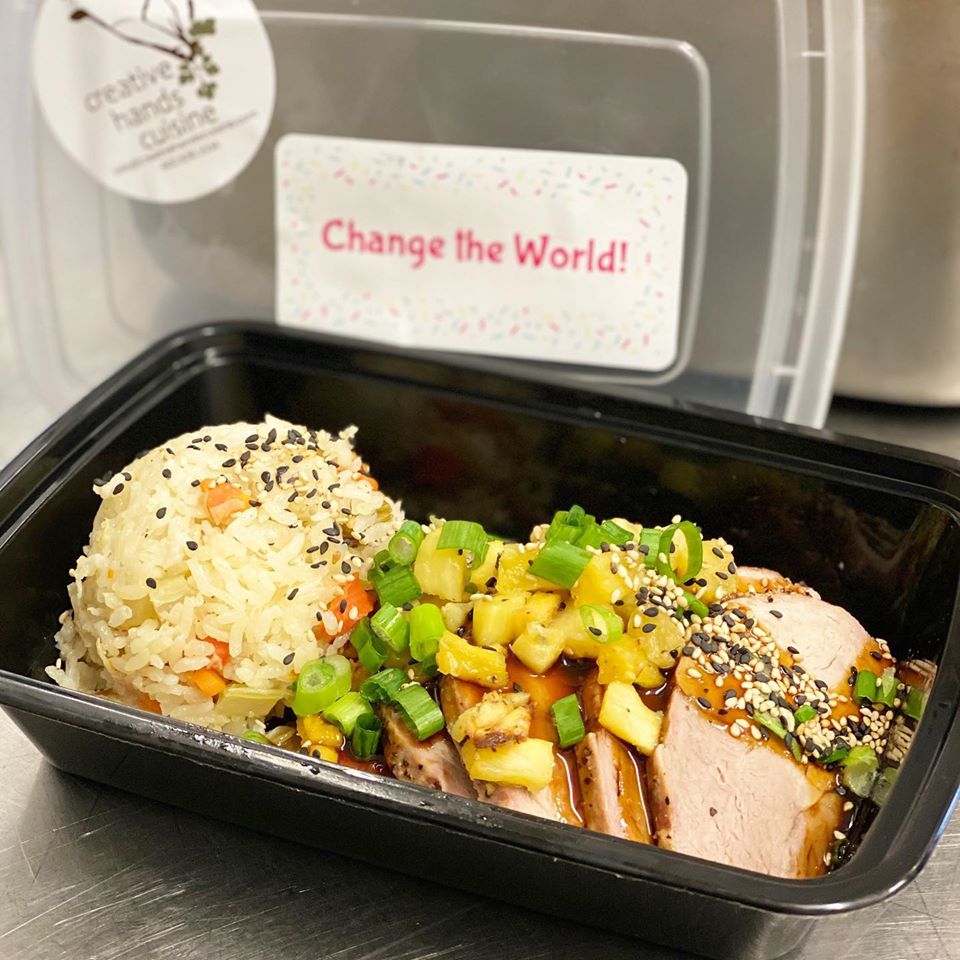 Doug and Camille Brochu of Creative Hands Cuisine were in the middle of their record-breaking spring season when the pandemic changed everything. The couple has opted to make lemonade out of lemons and are using their 18 years of experience to help feed front-liners during the COVID-19 crisis.
Creative Hands Cuisine is now preparing wholesome meals for these brave people by starting FEED THE SOUL: Fresh Meals for Front Liners. Through monetary and food donations, the team is able to prepare nutritious, healthy meals for these workers. Their mission: "Feeding the souls of front-liners, first responders and essential workers who ensure that we all receive the care, essential items and smiles we all so desperately need in this time of crisis," says the Brochus.
Meals are$10 each, with 100 percent of the proceeds going to the meal production and delivery. "As of today, we have partnered with Banner Desert (60 meals) and Mesa and Chandler fire departments (60 meals). Tuesday we will be delivering to the Fry's Marketplace in Mesa (110 essential workers) and Thursday we will be delivering to Flagstaff Medical Center (70 meals)."
Want to contribute to FEED THE SOUL? Click here.