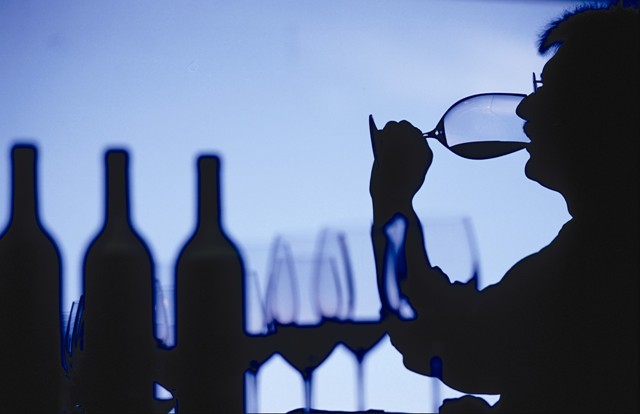 Valley foodies just adore this time of year as it is officially food festival season in Phoenix. To kick off the feasting festivities, this weekend the Phoenix Art Museum hosts Devoured Culinary Classic. On Saturday and Sunday, from 11 a.m. to 4 p.m., food lovers are invited to the Dorrance Sculpture Garden and Great Hall at the Phoenix Art Museum for culinary samplings from some of the Valley's top restaurants and chefs (more than 50, in fact); plenty of wine, beer and spirits; wine and lifestyle seminars (James Beard Foundation Award winner Anthony Dias Blue is expected to speak); a cooking demonstration stage; AJ's Fine Foods Dessert Lounge; and live music, including a performance from the Valley's own Roger Clyne & the Peacemakers. Tickets are $69 at the door. Two-day tickets: $118 at the door. Museum members tickets: $49; two-day tickets are $85. (Members call 602.257.2124 to purchase tickets.) Proceeds benefit Local First Arizona and Phoenix Art Museum.
Here's who you can expect at this weekend's Devoured food event (others are also anticipated):
Participating Restaurants
Arcadia Farms Café
Arrogant Butcher
Barrio Café
Beckett's Table
Caffé Boa on Mill & Boa Bistro
Cheuvront Restaurant & Wine Bar
Cibo
Citizen Public House
Cowboy Ciao
Different Pointe of View
District American Kitchen & Wine Bar
El Chorro Lodge
Espressions Coffee Roastery
Fez Restaurant & Bar
Frank & Albert's at Arizona Biltmore
green Restaurant
J&G Steakhouse
Jerome Winery
Julia Baker Confections
Kai Restaurant at Sheraton Wild Horse Pass Resort
La Grande Orange Grocery & Pizzeria & Chelsea's Kitchen
Maizie's Café & Bistro
Modern Steak
Narcisse Champagne & Tea Lounge
Olive & Ivy
Petite Maison
Postino
Prado at The InterContinental Montelucia Resort & Spa
Relish Burger Bistro at The Phoenician
Rita's Kitchen
Roka Akor
SanTan Brewing Co.
Short Leash Gourmet
Hotdogs
St. Francis
Switch Restaurant & Wine Bar
Taggia at Firesky Resort & Spa
Talavera
Tammie Coe Cakes
The Adobe Restaurant
The Breadfruit
The Parlor Pizzeria
The Vig Uptown
True Food Kitchen
Tuck Shop
Udder Delights
Vitamin T
Participating Wines, Beers and Spirits
Colores del Sol Malbec
Dos Cabezas WineWorks
Empty Glass Wine Company
Etude Pinot Noir
Greg Norman Shiraz
Jerome Winery
Penfolds BIN 138 Chateau
Santa Barbara Chardonnay
Silvertap Wines
Sledgehammer Zinfandel
Souverain Chardonnay
Stags' Leap Cabernet
St. Clement Chardonnay
St. Jean Robert Young Chardonnay
TAZ Fiddlestix Pinot Noir
Wolf Blass Yellow Label
Shiraz/Cabernet
Four Peaks
Lumberyard
Honey Brown
Sam Adams
Mexican Moonshine
44 North
Compass Box
Tres Leches
Arroyo Vodka
BB's Apple Pye Liqueur
For more information on Phoenix's Devoured Culinary Classic and a complete list of participants, visit http://www.phxart.org/devoured/.