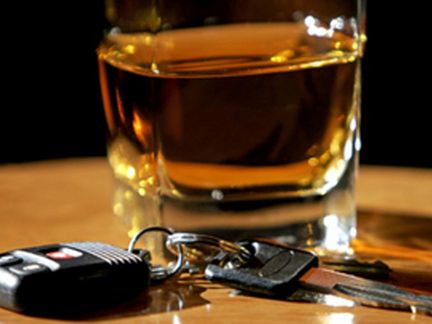 During this time of year, plenty of celebrating is in order: holiday parties, festive outings with friends, the start of a new year. And many of these events include alcoholic beverages. (What's a party without Champagne?) Thankfully, a new program is on the horizon to help keep the streets free of impaired drivers. Starting December 1, a new transportation company called The Drunk Drivers will be around to chauffeur you and your vehicle home.
The concept is simple: The fee starts at $30 and is $2.50 a mile thereafter. The Drunk Drivers will pick you up and one of their fully insured drivers drives your vehicle home, or wherever your final destination may be while you ride in the passenger seat (the Drunk Drivers will even let your friends along for the ride, as many as there are seat belts in your car). The Drunk Drivers will pick you up from essentially anywhere with an address, whether it be a bar, nightclub, restaurant, event or private home. The Drunk Drivers operate on a fare-per-ride arrangement and are insured to the fullest extent which means you can ride along safely and securely knowing that your car is fully-protected while under control of one of The Drunk Drivers' experienced drivers.
Drunk Drivers will have 10 cars operating all day long, seven days a week. Initially, services will be offered for pickups all over the East Valley cities, excluding any area west of the 51. They will drop you off as far south as Chandler Mall or go as north as the golf clubs in North Scottsdale. Other areas of expansion are set to roll out in the future. The Drunk Drivers vehicles will be clearly marked cars that you'll be able to flag down in the nightlife and dining hubs just like cabs, or call the designated phone number to schedule a pickup.
The founder of The Drunk Drivers is Michelle Malin, a name you might recognize from her background in real estate as well as the social and charity circuits. After years of playing designated driver at ladies lunches, cocktail parties, dinners and nights out she decided to take matters inter her own hands by developing a safe alternative to get home after drinking.
In a state known for its zero tolerance for drinking and driving, The Drunk Drivers is ready to keep the streets safer. To find out more information or schedule a pickup from The Drunk Drivers, call 480.266.2020 or visit http://thedrunkdrivers.com/.