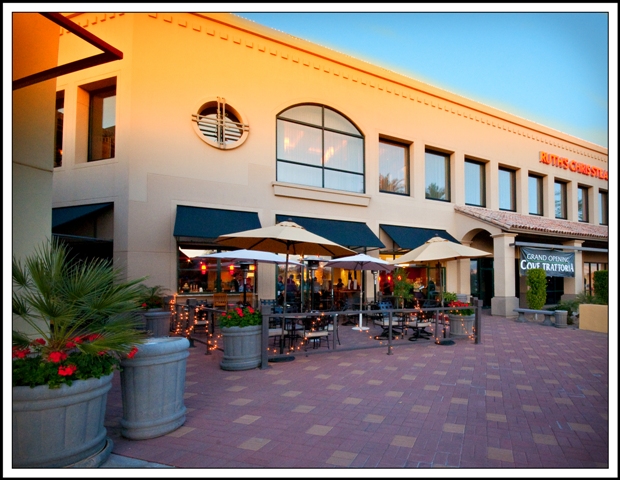 Tomorrow night, Thursday, August 20 from 9 p.m. to 2 a.m., Cadillac Ranch in the Tempe Marketplace will be hosting a fundraiser for non-profit Soldiers R U.S. Guests at Cadillac Ranch will enjoy drink specials including $2 Bud Light Drafts, $3 Captain Morgan and $3 Sauza Tequila shots. There will also be a live acoustic performance from 3 Ugly Guys & Turner, a fashion show at 10:30 p.m., along with raffles, contests and giveaways. 2000 E. Rio Salado Pkwy., Tempe, 480.894.1111, http://www.cadillacranchtempe.com/.
Soldiers R U.S. is non-profit organization that supports the troops overseas by sending care packages, as well as sending post 9/11 veterans to speak at various schools regarding respect, responsibility, care and citizenship. http://www.soldiersrus.org/.
On Thursday, August 27, Scottsdale's Italian eatery, The Cove Trattoria, will host a private cocktail party for non-profit, notMYkid, from 5 to 8 p.m. At the party, 100 percent of alcohol proceeds will be donated to notMYkid. Diners wishing to support notMYkid can order a special, four-course dinner with 25 percent of proceeds donated to notMYkid starting Friday, Aug. 28. The special menu, which is $40 per person, will be available through Sept. 3. 7001 N. Scottsdale Rd., Scottsdale, 480.951.8273, http://www.thecovescottsdale.com/index.html.
The notMYkid menu includes:
Choice of Appetizer: Stuffed Mushrooms or Caprese Salad
House Salad
Choice of Entrée: Chicken Saltimbocca, Grilled Halibut or Grilled Pork Chop
Dessert: Chef's choice
The mission of Valley-based notMYkid is to empower youth to reach their full potential by inspiring positive life choices and to ensure that youth, families and communities have the skills and information necessary to make positive life choices. www.notmykid.org.