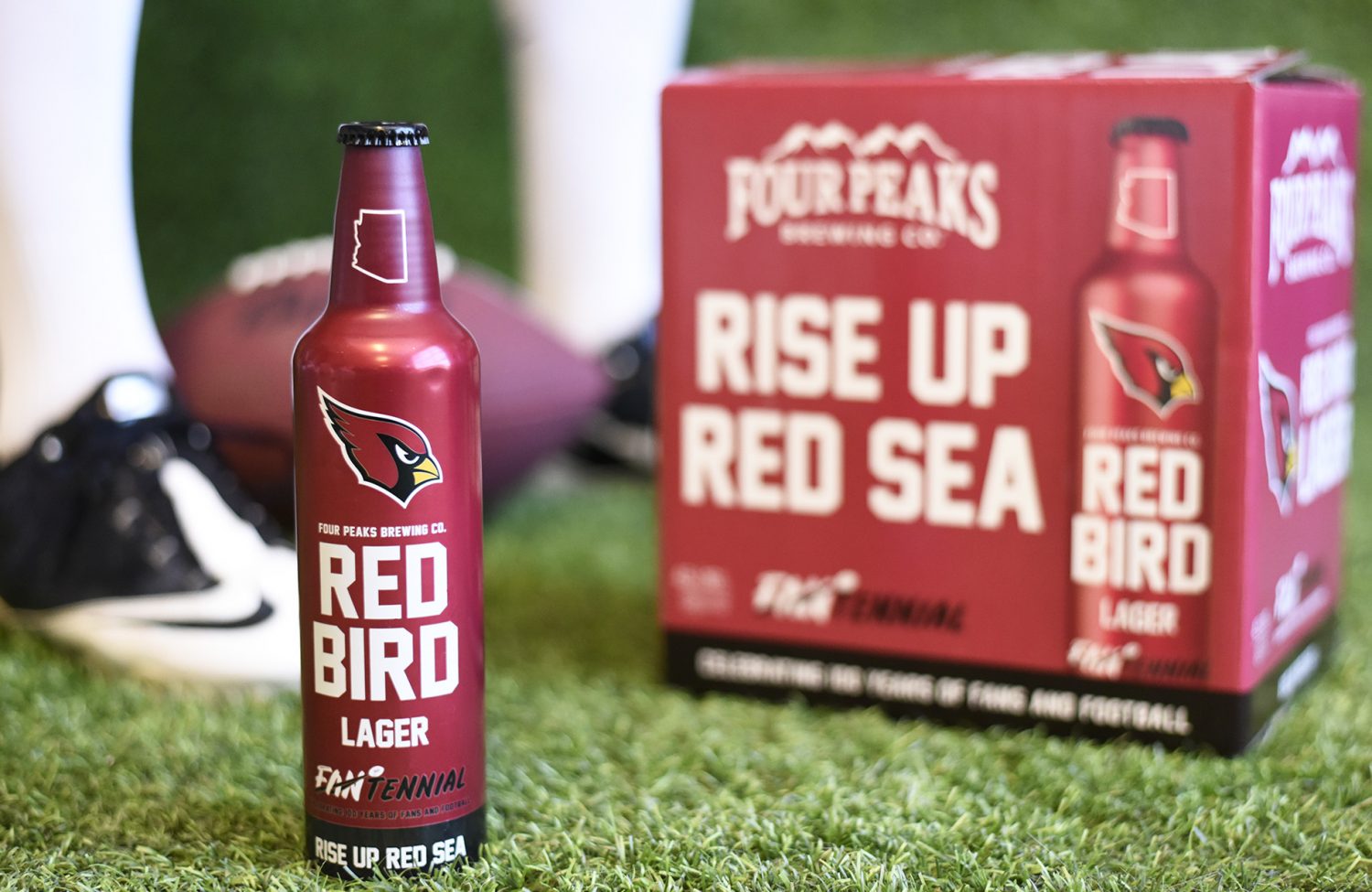 Foodie news roundup for the week of Sept. 2.
The Gladly is spending its sixth anniversary celebrating the Original Chopped Salad. The dish that made The Gladly a household name will be available for just $6, over half-off the original price, from Monday, Sept. 9 to Saturday, Sept. 14.
In honor of its 20th anniversary, Mastro's Restaurants in Scottsdale is rolling out an exclusive 20-year anniversary Champagne. The Doyard Blanc de Blanc Champagne will be available at all three of the Scottsdale locations starting this month. In addition to the original Champagne, Mastro's Restaurants now offers  the opportunity to savor Kentucky Peerless Distilling Company's Single Barrel Bourbon for the first time in more than a century. Mastro's is the first in the country to collaborate with the storied distiller after a 102-year hiatus!
At the upcoming Sunday Supper Club series at Hearth '61 at Mountain Shadows, guests are invited to savor four courses thoughtfully paired with beverages and enjoy conversation from Chef Charles Wiley and special guests, the Bella twins. In addition to being all-star wrestlers and reality TV regulars, the Bella twins have a true love for wine and have opened their own winery in Napa Valley. On Sept. 15, Brie and Nikki Bella of Belle Radici winery will be showcasing a couple of their exquisite wines, ranging from a bold cabernet sauvignon to a refreshing chardonnay and a delicious pinot noir. Ryan Hill from Hill Family Estate Winery and partner with Belle Radici will also be serving some of his signature wines. On the culinary side of things, Chef Wiley and Chef Beau MacMillan will be reuniting in the kitchen. They are collaborating on a four-course menu featuring specialty items including black garlic-braised beef cheek and a honey crisp apple and daikon radish salad. Dinner starts at 6 p.m. and is $74 per person, plus tax and gratuity. Reservations are required and can be made at 480.624.5400.
Pumpkin Fresh Frozen Custard is now back on Culver's menu and will be around for just a limited time—until Nov. 24 or while supplies last. Sweet treats include Salted Caramel Pumpkin Concrete Mixer (made with creamy Vanilla Fresh Frozen Custard, real pureed pumpkin and ribbons of old-fashioned salted caramel) and Pumpkin Spice Shake (hand-mixed with Vanilla Fresh Frozen Custard, real pureed pumpkin and pumpkin spice). 
The Serrano family is celebrating 100 years as a family-owned business in Chandler throughout the month of September. As part of the celebration, all five Serrano's locations will be accepting donations of new teddy bears and/or children's books (minimum $10 value) to benefit the W. Steven Martin 911 Toy Drive. When a donation is made during the month of September, customers will receive a voucher for a scoop of free fried ice cream at any Serrano's location.
Four Peaks Brewing has unveiled its first-ever collab with the Arizona Cardinals and newest addition to its beer roster, Red Bird Lager (pictured). In partnership with the Arizona Cardinals, the brewery is celebrating the 100th year of the NFL – The Fantennial – with a beer inspired by The Cardinals fan base, affectionately known as the Red Sea. The amber lager is available in aluminum bottles at Four Peaks pubs, The Cardinals Stadium, Wild Horse Pass, Lone Butte and Vee Quiva casinos, and select grocery stores and locations throughout Arizona.
With a soft opening in late spring of this year, Sizzle Korean Barbecue opened its doors along Scottsdale Road and Second Street in Old Town Scottsdale. Sizzle's official grand opening festivities will coincide with Chuseok, the Korean Day of Thanksgiving. With the 12-hour time difference, Sizzle will kick off the traditional three-day period with a grand opening party on Thursday, Sept. 12. Specials, including complimentary tastes of authentic Chuseok dishes for dine-in guests, and other promotions will continue through Saturday, Sept. 14. Sizzle Korean Barbecue is an ideal gathering spot for family and friends, with the abundance of bright colors, textures, and dishes packed with flavor and some heat. Bountiful cuts of beef and pork are cooked on the table's built-in grills in front of guests' eyes by attentive servers, while a plethora of complementary sides adorn the tables for guests to savor alongside the main course.
The Rockin' Taco Street Fest returns to the East Valley with more than a dozen local restaurants and food trucks in Chandler on Saturday, Sept. 14. Current restaurants signed on to participate include Taco Guild, Someburros, Chronic Tacos, Taco Chiwas, Mr. Mesquite, Elmer's Tacos, Modern Tortilla, United Lunchadores, Nandos, Superfarm Supertruck, Honey Bears BBQ, Las Palmas Cantina, Ghett Yo Taco, International Truck of Tacos, Willie's Taco Joint and Drive Wood Fired Grill. In addition to some incredible eats, people will enjoy wrestling, car shows, live music, fresh fruit frescas, mariachis, beer Micheladas, margaritas and eating competitions. To purchase tickets for the family-friendly Rockin' Taco Street Fest visit www.rockintacoaz.com; for those who want to save 50 percent can pick up tickets at all Food City and Bashas' locations throughout the Valley from Aug. 1 to Sept. 14. Kids 12 and under are free.
In an effort to clear shelters and help pups find a furrever home, U.S. Egg Breakfast & Lunch has partnered with local nonprofit Lucky Huskies for a free adoption and fundraiser event being held on Sept. 7 from 9 a.m. to 1 p.m. at the 3238 N. Scottsdale Road U.S. Egg location. Attendees can meet adoptable dogs, enjoy breakfast and lunch (including pupcakes shaped like huskies!) and raise money for Lucky Huskies who bring awareness to husky abandonment and work toward clearing shelters across America. For every dollar donated to Lucky Huskies, guests will receive a gift card to U.S. Egg matching that amount!
El Chorro will be back and open seven days a week starting Monday, Sept. 9, at 4 p.m. for happy hour and 5 p.m. for dinner. Stop in for dinner on Monday or Tuesday, Sept. 9 or Sept. 10, and receive either a glass of sparkling wine or rosé on the house.