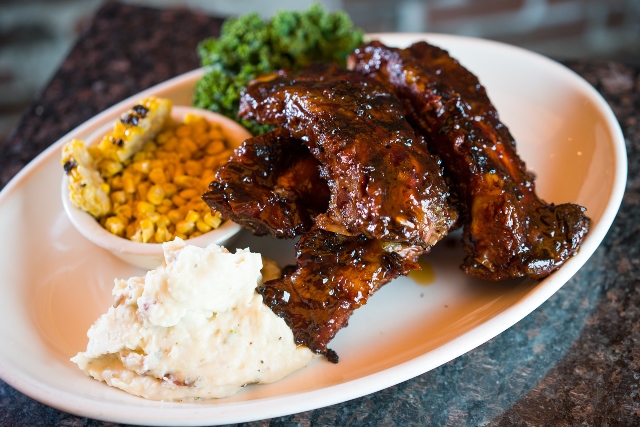 Foodie news roundup for Dec. 18.
Today, Dec. 21, from 6 to 9 p.m., the "Beerdoir 2018" calendars will be revealed and available for purchase at The Shop Beer Co. in Tempe. The funds from sales will support the Theresa Sorrels Legacy Foundation to raise money for people in the beer community facing medical emergencies. The foundation began with the tragic passing of Theresa, the late wife of Beer Research Institute (Mesa) owner, Greg Sorrels. Breweries from across the state came together again this year to provide the public with the outdoor-themed "Beerdoir 2018." Tickets for the event can be pre-purchased online here.
Arcadia's Ingo's Tasty Food is now serving breakfast, including dishes like grass-fed beef chorizo and egg burrito, the Troubadour egg sandwich and LGO Bake Shop's 6 Minute Cinnamon Roll, topped with an LGO cold brew or drip coffee by Mr. Espresso. Ingo's Tasty Breakfast is available Saturdays and Sundays from 7:30 to 11 a.m.
Will you have family in town for a while after the holiday? Well, Bobby-Q (pictured) will make sure they are fed–on Sundays, anyways. For $39, guests can enjoy half-pound of smoked beef brisket, half-pound of smoked pulled pork, half rotisserie BBQ chicken, half rack of St. Louis Ribs, and choice of two sides in its family feast every Sunday.
Holiday commuters are in for a treat: Locally owned and operated restaurant group Pita Jungle just opened its 21st location in partnership with SSP America, a division of SSP Group, a leading operator of food and beverage brands in travel locations worldwide, at Sky Harbor. SSP America will manage and operate the new 1,200-sq.-ft. restaurant located at Phoenix Sky Harbor International Airport, Terminal 4 post-security.
On Dec. 28, from 6 to 9 p.m., LON's at the Hermosa Inn hosts the decadent Roederer Estate Champagne dinner. The Boulders' Executive Chef Brian Archibald will join LON's Executive Chef Jeremy Pacheco for a multi-course year-end celebration featuring Roederer Estate. The dinner is $110 plus tax and gratuity per person. Registration is available online here.
For more fab foodie news, become a fan on Facebook, a follower on Twitter @AZFoothillsFood and on Instagram @AZFoothills.