Foodie news for the week of March 18.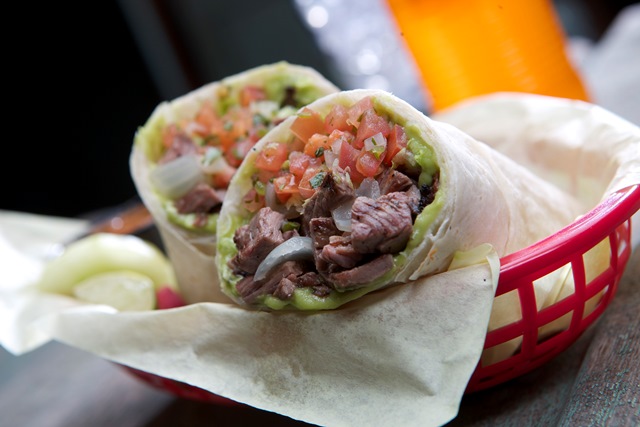 Easter dining roundup in Phoenix.
Local treats for grownup Easter baskets.
A taste of Salty Sow.
Wednesday, March 27 at Westgate Entertainment District and Thursday, March 28 at Tempe Marketplace, Kabuki Japanese Restaurant hosts a Spring Sake Tasting with country's first Master Sake Sommelier Yuji Matsumoto at 6:30 p.m. Tickets are $10.95 per person and includes tastings of sake and shochu and selections of sushi and appetizers. Tickets can be purchased at Kabuki Restaurants.
America's Taco Shop is giving back the Phoenix Children's Hospital with Carne for a Cause (pictured). On March 23, all six Valley locations will donate 20 percent of all proceeds from the sale of every purchase to the cause.
Valley company, go lb. salt, has launched a series of Salt Education Classes, including Makin' Bacon, BYO Beef (Meat Aging), Cooking with Saltware, Sea Salt Tasting & Pairing and the Joy of Truffle Salt. Classes will be held at My AZ Kitchen located in Gilbert and begin with Sea Salt Tasting & Pairing on March 29. Early registration for the BYO Beef, Makin' Bacon and Saltware classes is available now through March 28, and interested participants can enter code "salt" at checkout during the registration process for a special discount. http://blog.golbsalt.com/classes/.