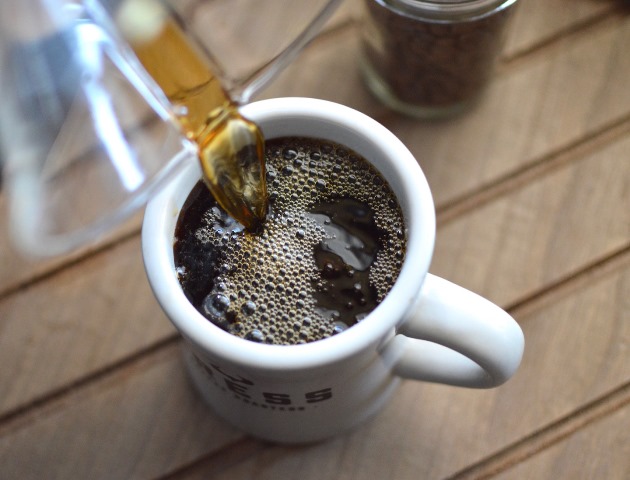 Foodie news roundup for the week of Sept. 25.
On Saturday, Sept. 30, from noon to 10 p.m. in the town of Rawhide in Chandler, savor the end of summer with the Summer's End Margarita Mojito Festival.  It is a sampling event with all attendees receiving a souvenir tasting glass and 20 tastings of craft margaritas, mojitos, craft and Mexican beer, tequila and rum. The event will host 12 food trucks of different varieties, arts and craft vendors and more. Enjoy live music, starring Damn Dirty Apes, and all the fun things to experience at Rawhide Western Town.
SanTan Brewing's 10th Annual Oktoberfest is gearing up for Saturday, Sept. 30, in Dr AJ Chandler Park in Downtown Chandler from 3 to 11 p.m. Event-goers are invited to dig into brats, mac and cheese, pulled pork, pretzels and many more eats from local restaurants, as national headlining entertainment like Reel Big Fish and Roger Clyne & the Peacemakers take the stage. Oktoberfest will also feature live polka music and local bands on two stages. Other highlights include a beer pong tournament, bag toss, wiener dog races, wiener man races, stein holding, keg stacking and tricycle races. The Oktoberfest beer games are held on the main lawn from 3 to 7 p.m. Tickets (not including food or beverage) are $10 at any Valley Basha's location until Sept. 30; $12 online presale; and $15 at the gate. (Kids 12 and under are free.)
Wednesday, Oct. 4, is National Taco Day and to celebrate El Hefe is giving away tacos for a year. All you have to do to enter is visit www.elhefe.com/freetacos for a chance to win two tacos every Tuesday for Taco Tuesday for an entire year. Also in honor of National Taco Day, guests at Z'Tejas on National Taco Day will receive 20 percent off their next taco purchase, and those dining at Taco Guild will have the chance to win tacos for a year. For every taco purchased at Taco Guild on Oct. 4, guests will receive one entry for a chance to win tacos for a year. The more tacos, the more entries. Fuzzy's Taco Shop is celebrating its favorite day of the year with $1 tacos all-day-long on Oct. 4. The dollar taco deal will include most of Fuzzy's Baja Tacos, including  breakfast tacos.
National Coffee Day is this Friday, Sept. 29, and Press Coffee Roasters is giving people a free small cup of drip (pictured) or cold brew coffee at its five Valley locations to celebrate. (No purchase necessary.) Plus, The Crepe Club's ASU campus store is treating java lovers to a free cup of coffee to celebrate. The Refuge in Central Phoenix is offering a free cup of black coffee all day and a homemade dog biscuit for your furry friend on National Coffee Day. U.S. Egg announces the retail launch of its signature coffee, which will be available on Sept. 29. The locally roasted coffee is available at all six Valley U.S. Egg locations. The 12-oz. bag of ground coffee retails for $10. The Roastery of Cave Creek (ROC2) will be giving away coffee for free at both its roastery and at the recently refreshed and reopened La Grande Orange Grocery.
Someburros is set to open it's newest location in Queen Creek tomorrow, Friday, Sept. 29. The restaurant opens at 9 a.m., and the first 100 fans who visit will score a years' worth of free burros (one burro per month for a year for the first 100 guests only). All fans visiting throughout the day can expect a fiesta with local mariachi band performances and a ribbon-cutting ceremony featuring Queen Creek city council members and the Vasquez family, who founded Someburros.
Splurge at The Orchard introduces the Hope Through Hollis Mint Chip Ice Cream! From Friday, Sept. 29 to Sunday, Oct. 1, Splurge at The Orchard will donate 100 percent of the sales made from the Hope Through Hollis Mint Chip Ice Cream to the Hope Through Hollis organization. After the fundraiser, a portion of all Hope Through Hollis Mint Chip Ice Cream sales will continue to be donated to Hope Through Hollis. The fundraiser was founded in honor or Hollis Doherty, a 7-year-old Phoenix boy diagnosed with Diffuse Intrinsic Pontine Glioma.
Gather 'round Chef's Island for Learn & Lunch with Chef Marcellino at Marcellino Ristorante in Scottsdale. Chef Marcellino will offer four cooking classes where participants will learn a few of Chef's secrets to making his handcrafted cuisine. Following the class, guests will enjoy a  lunch including their pasta, a salad and a sweet treat. The first class is Sept. 30 from 1 to 3 p.m., with a focus on Paccatelli, a short, springy pasta. Future Learn & Lunch classes: Oct. 21, Nov. 18 and Dec. 16. Those interested must reserve a spot to participate by calling 480.990.9500.
For more fab foodie news, become a fan on Facebook and a follower on Twitter @AZFoothillsFood and Instagram @AZFoothills.