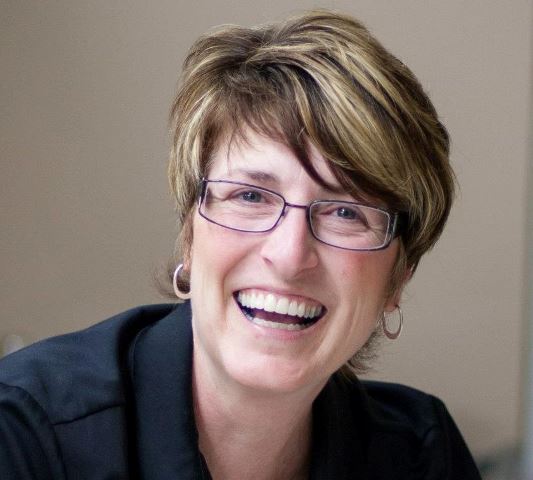 In honor of the upcoming Taste of NFL's Party with a Purpose, get to know the event's participating chefs. Check back weekly to get to know other Taste of the NFL's Party with a Purpose chefs from all over the nation!
Name: Chef Sherry Schie
Restaurant and location: SHY Cellars, Strasburg, Ohio
Web site: www.SHYCellars.com
Social media: @SHYCELLARS; www.facebook.com/shycellars
What inspired you to take part in the Taste of the NFL's Party with a Purpose? The food bank is such a worthy and needed organization to support. Being a part of helping to change people's lives is life changing.
Any hints as to what you'll be dishing up at the party? A new spin on a southern dish!
Say you're hosting a Super Bowl party. What dish do you serve to guests? Steak bites – cubed and grilled tender steak, topped off with sautéed onions then drizzled with a rich blue cheese fondue and balsamic glaze.
Have you always had a passion for the culinary arts? How did you get your start? Yes, since a very young age. After 20 years in the automotive aftermarket world, I decided to enter in a culinary program. I loved it and when I finished the program I started doing cooking demos and then opened a personal chef service. Within two years, I grew and needed help. So my daughter joined my team. We started a home bakery and did on site catering and quickly outgrew one home kitchen, so the next step was to open my restaurant.
What do you love most about what you do? Making our guests happy with incredible dishes that's filled with flavor, healthy and pure ingredients, and lots of love!
What are your goals for the coming year? We plan on growing our catering side of one business and hopefully going to begin the planning stages to build a small microbrew on our property as well.
What food bank are you representing? Akron-Canton Regional Food Bank
And a few fun faves…
Favorite Super Bowl memory: Being a little kid watching the game with my dad and brother. Dishing up potato chips and soda thinking, "I'm a pretty good cook! Lol!"
Favorite sports-watching snack: I must admit – chips and beer!
Favorite cocktail to whip up for Super Bowl guests: Anything with vodka and St. Germain's!
AZFoothills.com is a media partner and proud to share with you the best chefs in the U.S. and will be featured in our new publication, IN Arizona, to launch January 2015. All the best Arizona has to offer!