The big day is just around the corner. Super Bowl XLVIII (or 43–hey, I had to look it up) takes place this Sunday, and I'm certain that every single sports fan from Flagstaff to Florence, Camp Verde to Cave Creek and Phoenix to Payson will be tuning in to see our Arizona Cardinals take on the Pittsburgh Steelers in Tampa Bay. Before you start deep frying chicken wings and heading to BevMo to pick up your keg, here is some other Super Bowl goodies to consider:
Through game day (you can go right now if you'd like), Sprinkles Cupcakes is offering a free Cardinals cupcake to anyone who enters the store donning the football team's attire. As I mentioned in an earlier post, Sprinkles is celebrating the Cardinals Super Bowl journey with its limited-time Cardinals cupcakes. If you're hungry for more than one or want to impress other party-goers, you can purchase a dozen red velvet goodies (with Sprinkles' red and white signature dots and spelling out "go Cards") for $36. 4501 N. Scottsdale Rd., www.sprinklescupcakes.com.
Z'Tejas Southwestern Grill is offering an awesome deal on its yummy appetizers: On game day, all to-go starters will be half off. (Sure beats the potato chips and onion dip you were going to bring to your buddy's Super Bowl bash, doesn't it?) Some of the half-price apps include grilled shrimp and guacamole tostada bites (my personal favorite), catfish beignets, cast-iron skillet dumplings, hand-hacked guacamole (there's no such thing as watching football without guac in my household), seared sesame ahi tuna and more. For $4, you can even sip your way to Cardinals' victory with the Cardinals Rita, which is made with Z'Tejas' award-winning 6th Street Margarita topped with Chambord, and the Steelers Rita (bleh), which is made with the 6th Street Margarita topped with mango, strawberry and blueberry purée. Unfortunately, the Steelers Rita sounds a bit more tasty to me. 10625 N. Tatum Blvd., Phoenix, 480.948.9010; Scottsdale Fashion Square, 480.946.4171; 20 W. 6th St., Tempe, 480.377.1170; 7221 W. Ray Rd., Chandler, 480.893.7550, www.ztejas.com.
Start Super Bowl Sunday with hearty MVP breakfast, served with a Bloody Mary or Champagne mimosa, and tailgate drink specials at Old Town's Cafe Carumba (from 10 a.m. to 3 p.m.).  Breakfast is $13 and Coronitas are only $1. 7303 E. Indian School Rd., Scottsdale, 480.947.8777, www.cafecarumba.com.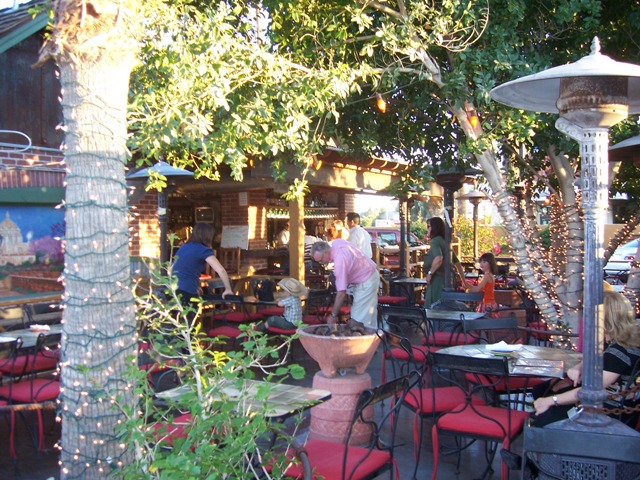 If you haven't made any game-day plans yet, Los Sombrero's  Mexican restaurant will be showing the game on three televisions and offering a very special happy hour. For $5, you can order guacamole, black bean queso dip with chips, two homemade red beef tamales, two Mexico City-style quesadillas or three pork tacos. There are also plenty of $5 drinks like margaritas, mojitos and wine as well as a few $2 brews. 2534 N. Scottsdale Rd., Scottsdale, 480.994.1799.