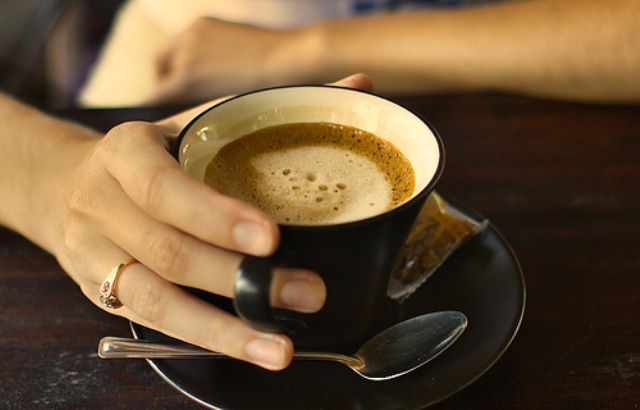 Next week, your cup of joe might do more than just wake you up in the morning. CoffeeWeek, the largest social media fundraising campaign ever executed on behalf of a charity, will hit the Valley next week (Sept. 5-11). The CoffeePledge Against Cancer was created to raise funds for cancer treatment through drink purchases and donations during CoffeeWeek. Those interested in contributing can purchase a coffee, tea or water product or donate the value of those drinks to the cause at any coffee partner location (see below). The proceeds from drink purchases and 100 percent of all public donations will go directly for cancer and blood disorder treatments for children at Phoenix Children's Hospital.
Is your favorite Valley coffee shop taking part?
Echo Coffee – 2902 N 68th St, Scottsdale (6a-10p M-Su)
Fair Trade Café – 1020 North 1st Ave, Phoenix (6a-9p M-Su)
Fair Trade Café – 424 North Central Ave, Phoenix (6a-5p M-F)
Press Coffee – 15279 N. Scottsdale Rd, Scottsdale (7a-9p M-T, 7a-10p F-Sat, 830a-6p Sun)
Press Coffee – 5410 E. High St, Phoenix (7a-8p M-T, 7a-9p F-Sat, 830a-5p Sun)
"We simply want to get as many people in the doors with those complimentary cups of coffee to introduce them to the simple concept of good deeds," says Aspen Decker, Executive Director of CoffeePledge Against Cancer. "I spend about $4 a day on my daily coffee and would be happy to donate at least that amount if someone bought my cup that day. It's such an easy thing to do…buy someone a coffee and ask them to donate what they can to the cause. Or at least what you would normally spend anyways for your coffee fix." http://www.coffeeweek.org/.