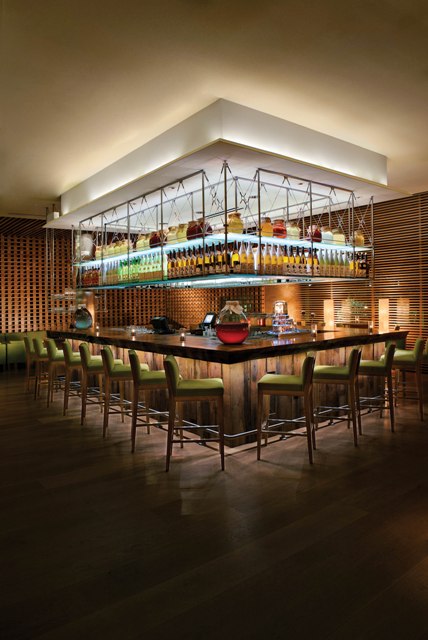 One of my favorite sushi spots in the Valley, Roka Akor in Scottsdale, has a knack for keeping diners on their toes–always announcing new menus (think happy hour and brunch), events, incentives and more. Now the Scottsdale sushi spot has just unveiled its new late-night dining menu–perfect for night owls who want more than fast-food tacos when a hunger pang strikes.
Roka Akor's new late-night dining experience takes place Thursday through Sunday nights, starting at 10 p.m. Even if you're not a late-night kinda person, Roka Akor fans might want to load up on the caffeine so they can try the new offerings. The new late-night menu features off-menu Japanese specialties created by Roka Akor's Executive Chef Jason Alford. The menu will feature a balance of steak and seafood dishes, offering after-hours diners the ability to create their own small-plate spread for sharing. Chef Alford will create a new late-night menu each evening, and items will be announced exclusively through the Roka Akor's Facebook and Twitter pages.
Featured dishes on Roka Akor's new late-night menu may include:
-Pork Belly Banh Mi–Roka Akor's take on a classic Vietnamese dish of braised tender belly pork and house-cured pickles.
-Big Eye Yubiki Style–Similar to Tataki, Yubiki-style fish is seared on the outside using scalding water, not a hot pan and the oil presents unique and texture to the fish. The late-night version is served with a spicy cucumber wafu sauce.
-Seared Blue Crab with Wasabi Tobico and Pine Nuts–Huge chunks of blue crab is seared and topped with spicy Japanese-style caviar and pine nuts for a signature Roka Akor late-night seafood offering.
Select cocktails and shochus will also be available on the late-night menu. Roka Akor's new late-night menu is currently available. http://www.rokaakor.com/.