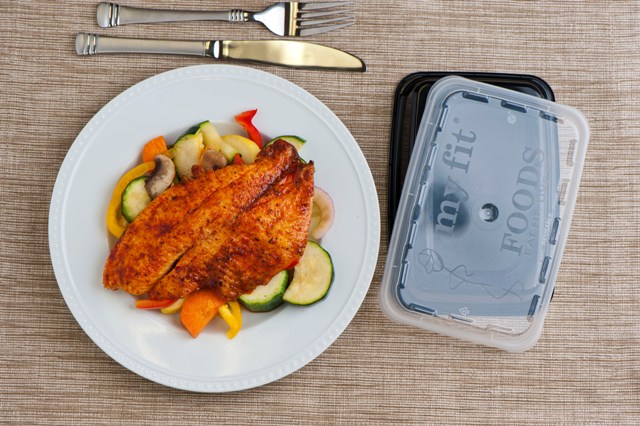 The SHOPS at Gainey Village in Scottsdale is about to get even more busy by adding two new dining destinations there this fall: one tasty new fro yo concept and another spot for health to-go, pre-proportioned cuisine.
This month (read on for fun grand opening festivities), Jazzy Yogurt will debut, serving 16 refreshing frozen yogurt flavors and more than 70 toppings in a "comfortable setting that feels like a living room," says to Steve Darrow, managing partner. The interior will feature fruity artwork, blended with a jazz music theme. "Our child-friendly activity area will make Jazzy Yogurt a fun outing for the entire family," he says.  As part of grand opening festivities, free yogurt will be served Oct. 10, 11, 12 and 13. Live entertainment will be offered Oct. 16 and 17 from 7:30-9:30 p.m. Jazzy Yogurt will be open Sunday-Thursday from 11 a.m.-10 p.m. and Friday-Saturday from 11 a.m. to 11 p.m. http://www.jazzyyogurt.com/.
Next month, My Fit Foods, a take-home concept offering fresh, healthy, pre-portioned meals and snacks to go, will open its first Arizona location at The SHOPS Gainey Village. The Houston-based company has more than 33 locations in Texas is owned by personal trainer and certified nutritionist, Mario Mendias. "My Fit Foods is on a mission to get people healthy, make people aware, and get their lives back," he says. To-go entrées like lean lemon turkey, Denyse's Killuh Chili, and a light mac and cheese called My Fit Mac range from around $6.75 to $10.25. My Fit Foods also offer a three-week package called the My Fit Foods 21-day Challenge. "The average client loses 6 to 12 pounds, and reports higher levels of energy after as little as three days on the program," Mendias says. http://www.myfitfoods.com/.