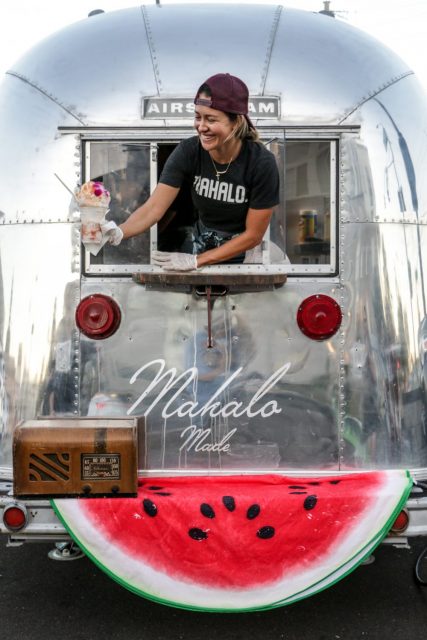 You surely know Lady La as a longtime radio presence in the Valley (she is currently at KISS 104.7). But did you know this jill of all trades recently opened a shave ice food truck, Mahalo Made? Here, La gives us some insight about this super-cool small biz and what inspired this sweet new gig.
Where did the desire to open Mahalo Made come from? I have always want to run a small business that made people smile. Now more than ever, I think it's important to act on the changes we would like to see in our own communities. I wanted to create a quality shave ice with organic fruit because it's delicious, and there was no where I could go and buy one.
Can you tell us a bit about the menu? Our menu is simple. Four staple flavors and one featured flavor, every time we open. Blueberry, strawberry, guava and mango are typically on the menu. And our featured flavor changes every time. All are $8 and you can add our organic vanilla bourbon ice cream for $2, which is highly recommended.
Mahalo Made treats are made to be shared. Why is that? Happiness is best when shared. The portion size is large, so you always feel like you get your money's worth. Even though they are meant to be shared, you probably won't want to, it's that good.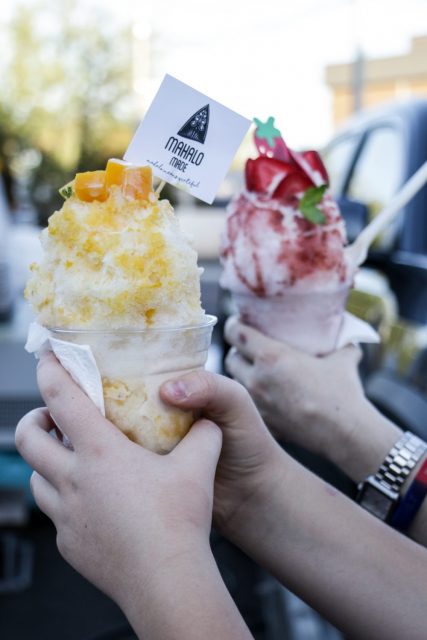 What has been the biggest surprise about owning a food truck? The support has been shocking, I am so grateful. The amount of work it takes, and the kind of attitude you need to be able to create something unique, was kind of expected.
How can locals keep track of the Mahalo Made's whereabouts? Follow on IG @MahaloMadeit and show up early! Lines tend to form quickly, and it's always best to get there and add ice cream to your order. Supplies are limited. and the ice cream sells out fast!
For those who haven't tried Mahalo Made, what is your must-try menu item? Always go for the special! The other flavors are amazing (guava especially) but they will always be there.
What is the meaning behind the business name? "Mahalo" is a way to express gratitude. Our motto is that "gratitude changes everything." This was my thank you to  my city for supporting my entire radio career. Now I get to serve you with a thank you and a smile. We use organic ingredients and do our best to be the most delicious quality shave ice experience you have had. If you find yourself at our next event, waiting in line, we hope you make a new friend.