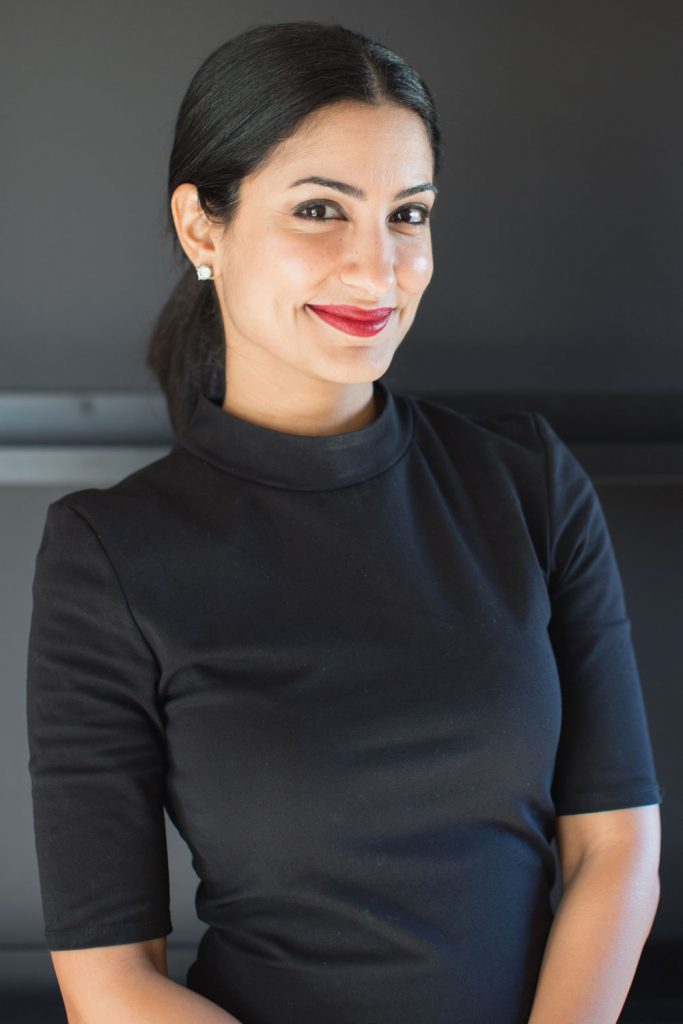 We see plenty of rad chefs grace Taste, but what about those talents who design the places where guests eat and enjoy these chefs' culinary masterpieces? Dala Al-Fuwaires of FJI is behind some seriously cool restaurants, including Best of Our Valley-winning Rott n' Grapes in Phoenix, The White Rabbit (pictured below) in Gilbert and Alert Coffee (pictured at bottom) in Kuwait City.
What prompted your interest in restaurant design?
The desire to recreate my childhood's best memories: the feeling of "togetherness" at a dinner table. In our fast-paced world, dining tables and the conversations and connections that occur around them are a gift that remind us of what's important in life. I feel that I have a calling to recreate these moments as often as humanly possible. I use my design knowledge and expertise to create experiences that activate all five senses and allow you, even if just for an hour or two, to forget about the noise around you, and focus on the precious present moment.
What is the most rewarding part of your career? What about the biggest challenge?
Being a part of a bar or restaurant owner's journey is humbling, exciting and extremely rewarding. I'd put this at the forefront of all the things that I'm thankful for in my career. My biggest challenge is more of a business-focused trial; working "in" and "on" the business…simultaneously! As a creative, I have a desire to always be creating, but as a business owner it's important to step aside from the everyday tasks and look at the big picture goals and tasks.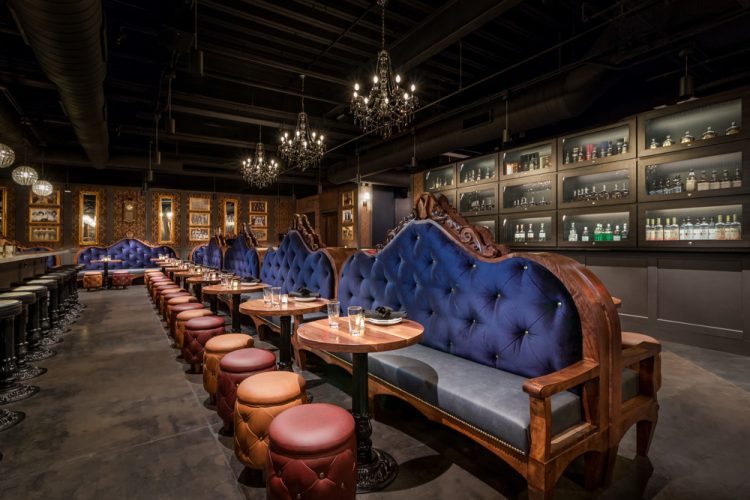 How big of a role does a restaurant's menu play in the design of a restaurant?
A huge role! If the menu is "inventive" or "comforting," then the space should definitely be congruent with the overall concept. Sometimes this means that the space is visually in harmony with the menu, and sometimes it can mean that it's in contrast to the menu.
How has social media impacted your design choices, if at all?
Quite a bit, actually. We've recently started presenting a faux Instagram account to show clients what their space would look like in little square frames. Although spaces today need to be Instagrammable, it's important to balance that out with the unexplained (and most often uncapturable) feeling you feel when you walk into a space.
Do you have a design project that sticks out in your mind—one that you are the proudest of, perhaps?
I love all of our projects for the lessons learned and relationships built, but I have to give a nod to The White Rabbit in Gilbert. My favorite feature is the gallery wall at the private lounge, which is filled with historic photos of families from Arizona. We actually reached out to the Arizona community during construction and asked them to submit their photos for us to celebrate. On grand opening day, everyone wanted to spot their submission on the wall. It gave the patrons a sense of ownership.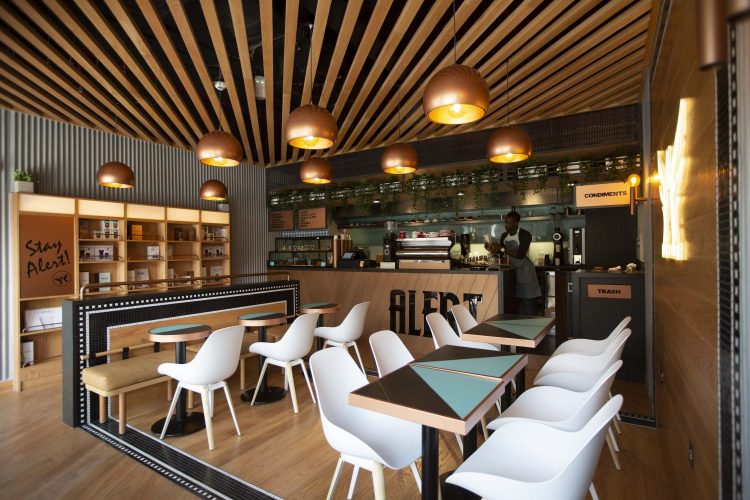 You're a self-proclaimed chef. What are your prized dishes?
I give my dishes a gold star if my husband refills his plate at least twice, so here goes: chipotle chicken penne, Korean BBQ beef, Szechuan noodles and turkey Thai basil. I run a very Asian-heavy home kitchen!
What are you working on right now?
A rooftop bar, coffee shop, wine bar and Greek restaurant.
What are your hopes for the future of the local culinary scene?
I'd love to see more independent young chefs given the opportunity to share their gifts with us. We have a burgeoning culinary scene, but I hope that we can continue to support young talent through an incubator programs of sorts. Maybe a food hall filled with bar and restaurant stalls? Call me if you're looking to design one!
Fast Favorites
Favorite cocktail: Wine – ha!
Favorite dish: Anything Thai.
Best-looking restaurant bathroom: Javier's at Century City designed by my friend Peter Max Co.
Coolest Valley bar: The one we're currently working on! Am I allowed to say that?
Favorite overall restaurant design: Dear Restaurant in Lisboa, Portugal. Nothing extravagant; just a great reminder that simplicity can be extraordinarily beautiful.