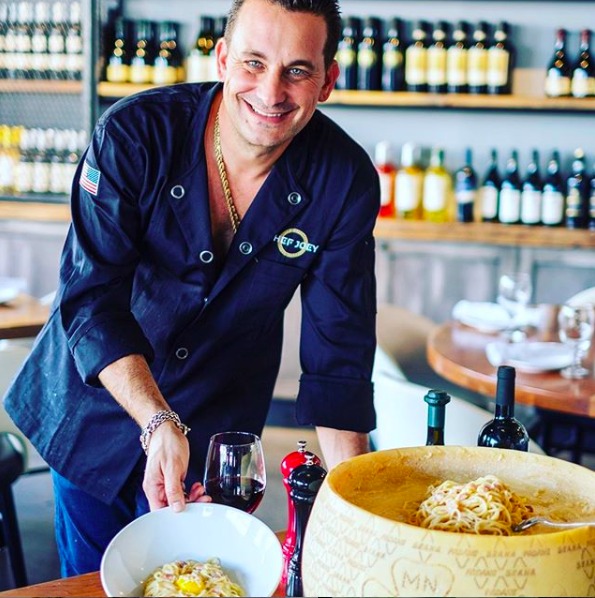 Joey Maggiore is an executive chef, hospitality visionary, entrepreneur and founder of family-owned restaurant group, The Maggiore Group. As the son of a master chef, Maggiore was exposed to the excellencies of fine dining early in life. Together, Maggiore and his father (THE Chef Tomaso) have established well-known restaurants throughout the Valley, ranging from traditional Italian cuisine to brunch and even butchery. Maggiore's fresh and energetic perspective has led to the creation of Hash Kitchen, The Sicilian Butcher, The Sicilian Baker and, most recently, North Scottsdale's Tomaso's Kitchen. We caught up to Maggiore to learn more about his inspirations, goals and what The Maggiore Group has in store for locals.
AFM: What inspired you to begin The Maggiore Group?
JM: My father, Tomaso, owned several restaurants growing up and has always had a way of bringing smiles to people's faces through his culinary skills. As a kid, I realized that was exactly what I wanted to do. I want to make sure I keep his legacy going strong and continue to find new ways to innovate our menus across all concepts.
AFM: Tell us about your life before the start of The Maggiore Group.
JM: Growing up with the master chef himself, Tomaso, I quickly realized how good food has a way of bringing people together and making them happy. Creating this kind of experience has always been a part of my childhood, and today it has been at the core of all our concepts.
AFM: Tell me a little bit about the restaurant group's history.
JM: In 1977, my father Tomaso started his first restaurant, Tomaso's. To this day, Tomaso's continues to be one of the most highly respected upscale restaurants in the Valley. My wife Cristina, and partner, Flora Tersigni, built upon his legacy by creating The Maggiore Group to keep our family strong in the culinary game.
AFM: Where do you see The Maggiore Group in the future? What are your goals?
JM: We are known for doing things BIG. Our goals are no different. We are growing quickly, working toward becoming the destination for food in Arizona and have no shortage of new creative concepts to introduce right here in our backyard. We have also received a growing demand to expand our current concepts out of state, so that is on the horizon for us as well.
AFM: What can we expect from The Maggiore Group in 2020?
JM: Get ready, Arizona! We are opening two Sicilian Butcher and Sicilian Baker locations, one in Peoria and one in Chandler. Hash Kitchen will also be coming to Peoria so the West Valley will be getting a fun new place to brunch! We are currently working on two new exciting concepts that we are looking to launch in 2020 as well but we cannot say much about those just yet!
AFM: What is the restaurant group's accompanying mission statement and values?
JM: The Maggiore Group's mission is to enrich the lives of our guests, employees and owners. We do this through superior quality food and beverages, legendary customer service, and treating our employees like family. We believe that our employees are our most important resource and our success depends upon creating and retaining staff capable of delivering an exceptional dining experience to every customer, every time. We pride ourselves on hard work, integrity, diversity, respect, professionalism, creativity, uniqueness, humility and excellence in all we do.
AFM: How would you describe your restaurant group's identity?
JM: We are rooted in family, fun, creativity, innovation and fearlessness. We are a crazy group of passionate individuals dedicated to excellence across all concepts.
AFM: What can we expect upon visiting a Maggiore Group restaurant? 
JM: You can expect an innovative experience. You will get top-quality food that is creative, fresh and delicious in a setting that is fun and inviting with service that's warm and attentive. Every concept is a different experience and you will love each one.
AFM: Of course, we must ask, what is your favorite dish from any Maggiore Group restaurant?
JM: Well, I cannot just choose one. I have got a favorite from each concept. Nothing compares to the Veal Osso Bucco at Tomaso's + Tomaso's Italian Kitchen. The Truffle Caccio e Pepe at The Sicilian Butcher will blow your mind with all the different flavors and textures. Finally, I would be remiss if I did not mention the Build Your Own Bloody Mary Bar at Hash Kitchen.  –Aubrey Martin