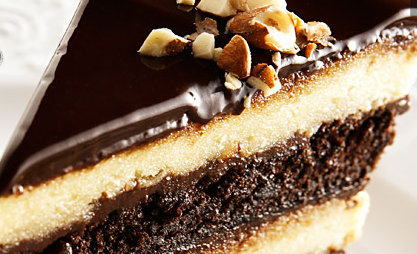 The Valley is buzzing about the opening of the new wing of Scottsdale Fashion Square, anchored by the state's only Barneys New York. While, like just about any gal in Arizona, I cannot wait to walk among the racks at Barneys, I am chomping at the bit to try the trio of fresh restaurants that are set to debut this month in the new-and-improved mall wing: Marcella's Italian Kitchen, Fred's at Barneys and Modern Steak from Sam Fox. Here's what you can expect:
Marcella's Italian Kitchen This lively eatery, which has other locations in Ohio, opens today for dinner and will start lunch service on the 15th. Marcella's Italian Kitchen dishes up authentic Italian fare and menu items like white anchovy bread salad, roasted chicken and broccolini risotto, eggplant parmesan, Sicilian pizza, and linguine and clams immediately catch my eye. (The lunch combos also prove to be a bargain.) I look forward to popping by the bar for a hand-crafted cocktail and perusing the list of more than 50 wines. Plus, on Thursday, from 3 to 7 p.m., Marcella's is hosting their Grand Opening 'Fuggetaboutit' Happy Hour. The happy hour crowd can enjoy the lively bar and outside patio as Marcella's serves up sangria tastings and samplings of Marcella's favorites appetizers. (There will also be half-priced appetizers and pizzas along with specially priced Italian spirits and cocktails, and plenty of giveaways.) 480.947.2105, www.marcellasitaliankitchen.com/index.cfm?selectlocation=58
Fred's I simply cannot wait to take a break from my holiday shopping—not with the usual food court cuisine—but by relaxing at a table at Fred's at Barneys New York with a fresh salad or bowl of pasta in front of me. My fingers are crossed that I'll see the pumpkin tortellini, Fred's spaghetti, lobster club sandwich and mushroom pizza that grace the New York-based restaurant's menu. (This is the third Fred's location in the nation—the others are in Chicago and New York, natch.) I'm sure you and I both will need the fuel to tackle the 100,000-sq.-ft. mall expansion. Fred's opens on Oct. 15, along with Barneys. 480.945.5495.
Modern Steak We'll have to wait a bit longer, though, for Sam Fox's—he's the man behind True Food Kitchen, Sauce, Bloom and many other local staples—newest dining destination, Modern Steak. (The steakhouse lifts the curtains on Oct. 26.) It will be open for lunch and dinner and offer steakhouse fare with a unique, fresh twist. The hip yet welcoming restaurant will feature the following menu items: a foot-long Kobe beef hot dog, smoked salmon tater tots (yes, please!), lobster chowder, sweet potato pie with burnt marshmallows, classic macaroni 'n cheese with smoked cheddar and all-natural, hormone-free steaks. Oct. 26 cannot arrive fast enough—I need some sweet potato pie and smoked salmon tater tots, stat. 480.423.7000, http://foxrc.com/.