Scottsdale's Tapino Kitchen & Wine Bar will be hosting the Locavore Affinity dinner this evening. The five-course feast will feature menu items from Arizona farmers, ranchers, food producers and wine makers. (Locavores are those who prefer to eat locally grown and produced foods. Not only does this way of eating support local business, but it is also eco-friendly, as food does not need to travel as far.)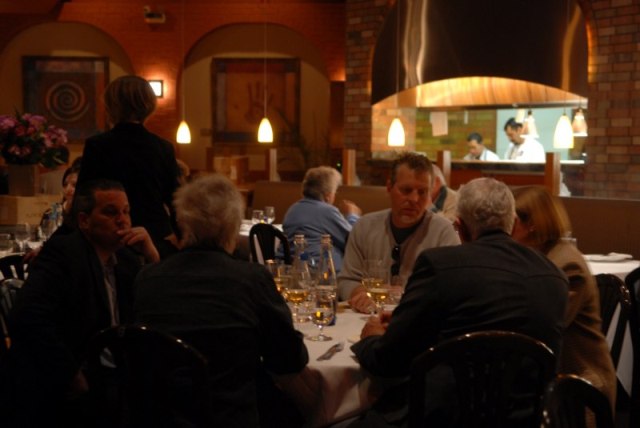 Here's the menu and wine pairings:
amuse
first course
Double Check Ranch charred beef carpaccio with Queen Creek olive oil, Seacat Gardens baby arugula and Rainbow Valley Farmer's cheese
Dos Cabezas 'r&r' white blend 2007
second course
Mcclendon's select roasted butternut squash bisque with Superstition Farm crème fraiche
Dos Cabezas chardonnay 2007
third course
Ballontine of Tucson heritage chicken stuffed with wild herb farce, Seacat Gardens broccoli rabe and native bean cassoulet
Callaghan Lisa's selection white 2007
fourth course
Arizona agave-glazed meat shop pork tenderloin and Mcclendon's select parsnip puree with a red wine reduction
Callaghan Buena Suerte 2006
dessert
Superstition Farm chocolate pot de crème
Dos cabezas "el Norte" 2006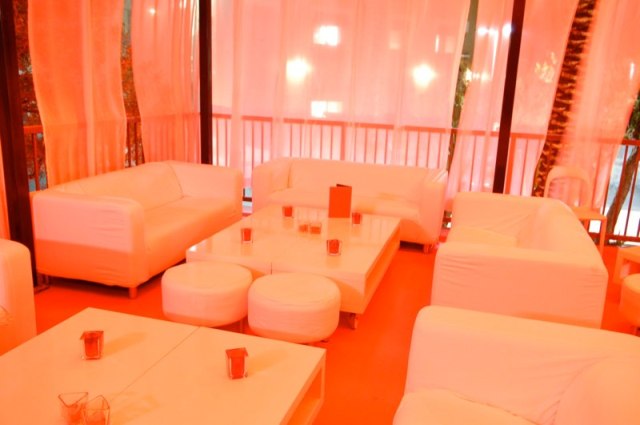 I actually had the pleasure to attend one of chef James Porter's incredible locavore dinners last year. Not only did chef Porter discuss the upcoming course to the Tapino diners, but guests got to sit and eat among the farmers, wine makers, ranchers and food producers whose goods we were consuming. Chef Porter and Tapino host locavore dinners regularly, so be sure to check the Web site for upcoming events if you can't make Locavore Affinity.
Come early–at 5:30 p.m.–for a meet and greet and sit down for dinner at 6:30 p.m. $65 per person, plus tax and gratuity. Reservations are required.  7000 E. Shea Blvd., Ste. 1010, Scottsdale. 480.991.6887, www.tapino.com.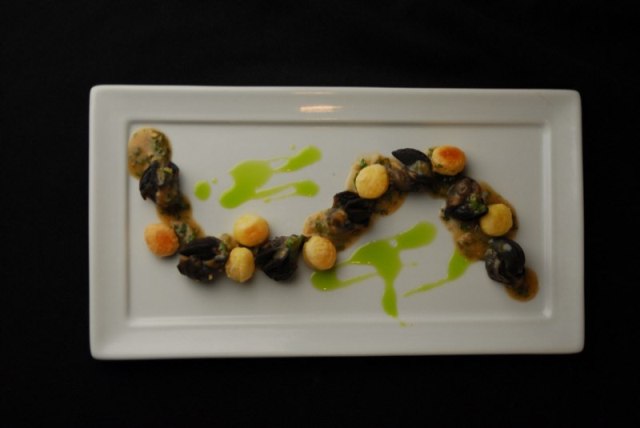 PS Tapino Kitchen & Wine Bar will also be hosting a seductive spread for Valentine's Day. Per the Tapino Web site: Chef Porter will serve a decadent five-course Aphrodisiac Valentine's Menu to encourage full appreciation of this yearly tradition. Each of the courses is named for his take on different stages of a relationship, and each is filled with time-tested foods and wines used to seduce and keep lovers. The five-course dinner is $69 per person, plus tax and gratuity, and lovers can choose a paired wine flight for $25 a person more. Of course, Tapino will have plenty of Champagne available on our 300 plus wine list, so couples can choose their passionate poison. Reservations are required.