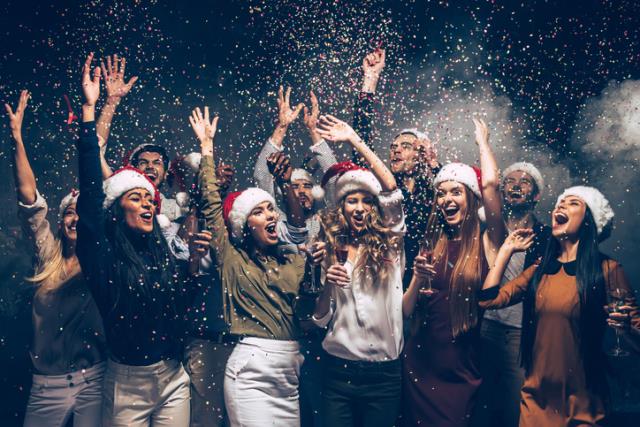 From food setup to theme ideas, Kim Rivera, of Toast AZ Events, on making holiday-party planning a pain-free undertaking.
Theme your party Everyone likes a party with a theme, whether it be something simple, like "white out" (everyone wears white), or a purposeful theme, like a "gives back" party (guests bring gifts for donation to your favorite charity).
Early bird gets the guests Plan your holiday party for early in the season. We all get inundated with invitations to parties, and it can be difficult to say yes to everything. Send out invitations at least three weeks in advance, and aim for the beginning of December when guests' schedules are not as hectic.
Music feeds the soul Hire an acoustic guitar or piano player. Live music creates a special and relaxing atmosphere for guests.
Show your appreciation Send your guests home with a parting gift. A beautifully wrapped candle, a bottle of water and a tasty treat for the road in pretty gift bag—no matter what you choose, your guests will be impressed by this little extra touch.
Make it interactive Set up a make-your-own bar—Bloody Mary bar, mashed potato bar, candy bar. Your guests will have fun creating their own concoctions. Plus, less work for you.
Call in the special forces Sometimes the task of planning a party in the midst of the holidays and real-life schedules can seem overwhelming. Although hiring a professional party planner may seem like a luxury, it can be worth its weight in gold and, most of all, you can enjoy your own party.