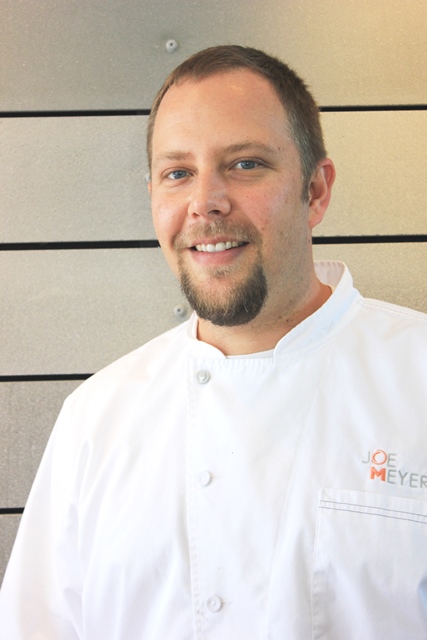 Joe Meyers of s.e.e.d. Café at The Madison Improvement Club in Phoenix is known for whipping up amazing, healthful juices. Here, he shares a refreshing–and quick summer recipe–and his take on the juicing trend. Get to know Joe…
Have you always been interested in the culinary world? Music was actually my first love and is still one of my passions, but I fell in love with the restaurant business and the rush of the kitchen while in college at NAU. My wife (girlfriend at the time) and I went to an anniversary dinner in Sedona where I had a lobster wellington dish that changed the way I looked at food, not to mention my entire career path.
Why do you think juicing has taken off in the way it has? I think it comes down to people realizing that eating healthy food is the single most important thing that you can do for your body. Food is our fuel. If you're not eating nutrient-dense food that provides the basic, essential elements of life, your body will suffer. Juice is a delicious way to get five to six servings of fruits and vegetables in one drink.
What's new at Madison this summer? We are also starting bingo nights this month. The building we renovated was previously a bingo hall, and it will be really great to turn back time a little and have people experience some history with us. Finally, we are running weekly dinner, juice, smoothie and sandwich features to keep things fresh.
What is a healthy, easy juicing recipe that readers should whip up this summer?
In a blender, whip up one-and-a-half cups fresh orange juice, one cup of frozen mangos, half a frozen banana, and one cup of baby spinach. It's quick, nutritious and delicious.
Favorite…Valley restaurant: Los Dos Molinos. I love the super-spicy food at the original South Phoenix location.
Midnight snack: A big spoonful of peanut butter.
Culinary travel destination: I would love to go to Spain for a month and eat my way through the entire country.